Who is Ken Carson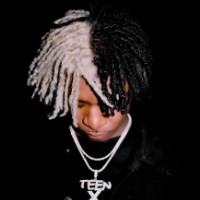 Kenyatta Lee Frazier Jr. (born April 11, 2000), professionally known as Ken Carson (previously stylized as Ken Car$on) is an American recording artist, and record producer from Atlanta, Georgia. He is signed to the record label Opium and has released multiple EPs and albums throughout his career, including his debut album Project X (2021) and his follow-up X (2022).
Carson began his career under the stage name Ken Car$on, but changed it to Ken Carson after explaining in an interview with Our Generation Music that he was inspired by the Barbie boyfriend, Ken, and wanted to "live better than him". He began gaining recognition after meeting record producer TM88 in 2015 and signing to 808 Mafia as a rapper.
He released his first two EPs in 2020: Boy Barbie and Teen X. The latter featured his biggest song to date, "Yale." Ken began 2021 by releasing the first Lost Files compilation on SoundCloud.
His debut album, Project X, was released on July 23, 2021. Project X became a major success, as songs such as "Rock N Roll" and "Change" started to gain attention through social media. In 2022, Ken Carson signed a deal with Interscope Records and released the third installment of Lost Files through SoundCloud, with features from Lil Tecca and labelmate Destroy Lonely. His sophomore album, X, was released on July 8, 2022. The deluxe version of the album, XTENDED, was released on October 31, 2022.