Hangout Spots in SM💨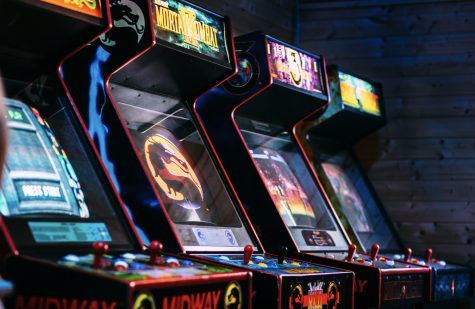 Many say and most likely still think there's nothing to do here and its boring. We do have limited activities and the big events only happen once a year, but there is still fun places to spend the day at. The skating rink is an entertaining and active place where you can move around and freely skate around. Waller Park, Preisker Park, and Rice Ranch are perfect places for people of all ages to do everything. These parks have dog parks, frisbee areas, and huge spaces to hike or walk. Last year November, the Gameplay arcade opened at the Santa Maria Town Center with many og style and modern style games. Its a great hangout spot to enjoy with friends or to go on a fun date. Rockin' Jump in the Santa Maria Town Center is a great way to get exercise and have a lot of fun with friends and family too!
Santa Maria has many great and delicious places to eat. Here we have many trucks, restaurants, and stands to choose from. To go out for a drink there's Starbucks, Jamba Juice, Paradise, and Boba spots. For sweets there's Gina's, Cold Stone, or La Michoacána. There's always something good to choose from in SM.