Underground Records, vol. 15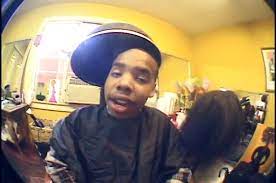 Are you looking for new music? Do you miss the feeling when you just found a new artist and you hear their music and love it? Welcome to Underground Records where we show you some of the best underground artists right now. This week, we'll be reviewing the SoundCloud track titled "easty" by Billy Hoyle.
In this 2 minute and 9 second track Billy Hoyle remixes the song EAST by Earl Sweatshirt and adds a classic soul sample layered under Earl's smooth flow. The song uses an acapella from Earl Sweatshirts album FEET OF CLAY and the song used called EAST is one of the most controversial songs in rap because of it's melancholy and slow beat. This remix is very loved although the original is hated, this remix uses a much more complex and soulful beat and gives much more life to the song. In my opinion this song is a solid 8.5/10 and if you enjoy it you should 100% check out the rest of this album on SoundCloud.