which Shrek movie is the best
the Shrek movies are a big part of a lot of peoples child hoods. Shrek could possibly be the best movie franchise by dreamwork. Shrek was made famous by the comedian mike Myers known best for his role of Austin powers.  Eddie Murphy was another important actor playing the lovable best friend in the movie, donkey. I would like to rank the Shrek movies here to show which one is the best.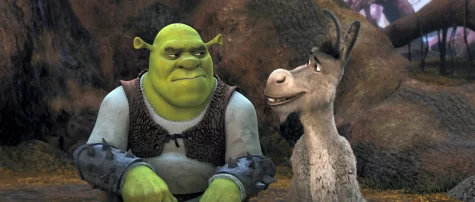 1.Shrek 2. the movie Shrek 2 has the best writing and plot. it gave us a villain that would not last for one but 2 movies. Shrek two introduced us to the idea that fairy tales live in a Hollywood type world.
2. Shrek. you can't go wrong with the original. this movie showed the first bond with donkey and his wife. it also introduces us to the main character.
3. Shrek 3. Shrek there introduces the king dying and Shrek becoming a parent. Shrek would all have to become the new king. the villain for Shrek 2 also reappears.
4. Shrek 4.  Shrek 4 is an interesting concept that Shrek wishes he never saved Fiona and lived in a world where the villain was king. this movie had a post apocalyptic tone. and was not the most interesting movie.