Update: The Shanquella Robinson Case
On Wednesday, April 13th 2023 the U.S. officials announced they would not be pursuing criminal charges following the 2022 death of Shanquella Robinson. According @charlotteobserver on instagram, the U.S. Attorney's Office in North Carolina shared that the FBI and federal prosecutors have concluded their investigation into Shanquella's death.
At the moment, it is not clear how this will affect the requested extradition the Mexican authorities issued last year. It was previously reported that Mexican officials issued a warrant for femicide for Daejhanae Jackson, one of the people Shaquella had been traveling with at the time of her death. Nonetheless, U.S. officials did clarify that Dhajanae is not of criminal suspect. However, the dept. of justice or dept. of state did not detail their position or extradition.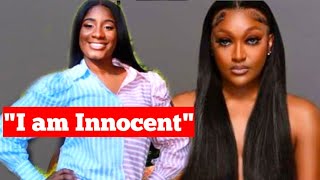 U.S. Attorneys Sandra J. Hairston and Dena J. King said in a statement, "Based on the results of the autopsy and after a careful deliberation and review of the investigative materials by both U.S. Attorneys' offices, federal prosecutors informed Ms. Robinson's family today that the available evidence does not support a federal prosecution."