Stanley Cup Playoffs 2023
The NHL Stanley Cup Playoffs began on April 17, 2023, three days after the end of the 2022-23 season. They will end in June 2023 and determine the winner of the Stanley Cup. The teams that made it to the playoffs were the Boston Bruins, Florida Panthers, Toronto Maple Leafs, Tampa Bay Lightning, Carolina Hurricanes, NY Islanders, New Jersey Devils, and the NY Rangers for the Eastern Conference. The Western Conference teams include the Colorado Avalanches, Seattle Kraken, Dallas Stars, Minnesota Wilds, Vegas Golden Knights, Winnipeg Jets, Edmonton Oilers, and the LA Kings.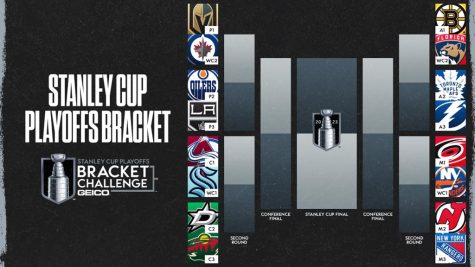 The first round started on the 17th and wrapped up on the 18th. The scores were 2-1 for NY Islanders vs Carolina with Carolina leading, Boston leads 3-1 against Florida, Minnesota 3-2 Dallas, LA 4-3 Edmonton, NY Rangers 5-1 New Jersey, Tampa Bay 7-s Toronto, Winnipeg 5-1 Vegas, and Seattle 3-1 Colorado. Round two begins tonight at 4:00 pm.