Who's the Greatest Philadelphia 76er?
When the franchise was founded in 1946, they were originally known as the Syracuse Nationals. They spent their first three seasons playing in the National Basketball League. The National Basketball Association was created in 1949 as a result of the NBL's merger with the Basketball Association of America. Before moving to Philadelphia in 1963, the team remained in Syracuse. They took the name "76ers" from the city where the American Declaration of Independence was signed in 1776. Additionally, they filled the gap left by the Warriors team's relocation to San Francisco. The team has remained in Philadelphia ever since and has participated in Eastern Conference play. They have 12 division titles in addition to three NBA championships. The people on this list had a hand in those things. some of the greatest players from the NBA from the 76ers.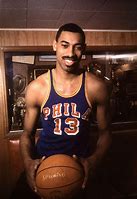 1965 to 1968, Wilton Norman Chamberlain was a member of the Philadelphia 76ers. During those years, he became a three-time NBA MVP and a member of the All-NBA First Team. The former Kansas star was a 1965 member of the All-NBA Second Team. His best season in terms of statistics with the 76ers was 1965–1966, when he averaged 33.5 points and 24.6 rebounds per game.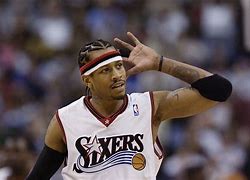 The tallest player on the court might not be Allen Ezail Iverson. However, he ranks among the most recognizable Philadelphia 76ers players in history due to his impact and dominance. He was a pioneer in his generation thanks to his "corn rows" hair and hip-hop attire. He supported his swagger, though, with his on-court flair.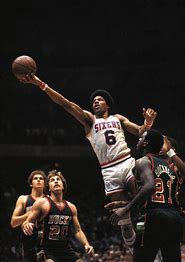 He was taken first overall by the 76ers in the 1996 NBA Draft, and they were named Rookie of the Year. When "Dr. J" was in the classroom, everyone paid attention. Fans were mesmerized by Julius Winfield Erving II's acrobatic shots and electrifying dunks. He continues to have an impressive highlight reel, which has inspired him to serve as a role model for countless basketball players over the years. He was a fantastic representative of the NBA and basketball in general.