Righetti FFA Awards Outstanding Seniors
This award is granted to the seniors who have shown outstanding effort in both their home and community.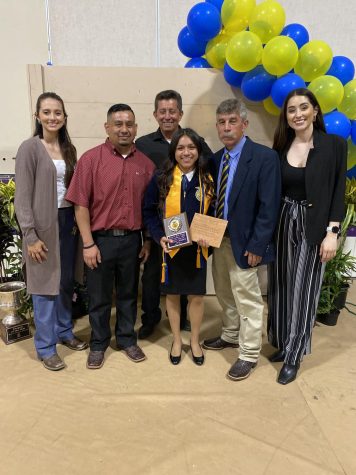 For the past four years these seniors have lived by the words of the FFA creed, not only have they shown their belief and extreme passion for agriculture, but they have also pushed to make the past four years memorable not only for themselves but for our chapter as well. These three seniors have gone above and beyond their line of duty as an FFA member, participating in conferences, CDE competitions, community service events and much more.
Righetti FFA, was proud to award three outstanding seniors one of them being Adrena Longoria.We wish them good luck in their future endeavors.