Club Shoutout
Animal Lovers club is located in room 113 and meets every Wednesday at lunch. I spoke with Roslynd Brown, club president, who told me the purpose of the club is to "learn about different types of animals, learn how to take care of them, and also learn the personalities" of the animals they have now.
Currently, the club has started a drive called Presents for Paws to "collect blankets, towels and other necessities for animals" to donate to the pound. The drive is for the pound down the street, where Roslynd has noticed, "some dogs are laying on blankets, while others are laying on towels with holes and bleach stains".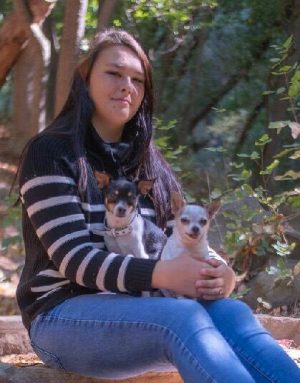 Most of the workers at the pound, Roslynd also pointed out, "are volunteering", so "they don't get enough money to give [the animals] the things that they need". Which is why Animal Lovers is asking people to bring in any cloths that are in good shape, food and/or toys to the club for donation. They want the animals to be able to "have new equipment and bedding for Christmas", thus the name 'Presents for Paws'.
They are also trying to raise enough money to "pay for an animals adoption fee", which would help encourage people to adopt an animal. Paying the fee would make it so that people "wouldn't have to pay, they'd just have to sign papers". It would also, Roslynd furthered, "pay for the chip, the collar and the leash". So, Animal Lovers plan is to call the pound and "ask which animals have been there the longest and pay for their adoption fee".
On the daily, animal lovers members help take care of the animals stationed in the club's headquarters. They feed them, tend to their cages and make sure they are always in a healthy state, so that they can "be shown to other students" for teaching purposes.
In closing, Roslynd told me students gain animal caring skills, learn responsibility as well as the unique personality of every animal by joining the club.
If you love animals, this club is perfect for you.