Unheard of Places to Go California
With Spring Break coming up in the next couple months, getting that week off is a great time to relax, unwind, and enjoy your time off from school. What would be better than traveling to new, exciting places that you have not even heard of in your own state? Depending on how long you want to travel, here are some suggestions of beautiful, little-known places that are here in California!
Glass Beach: Located 8 hours from Santa Maria, Glass Beach is near Fort Bragg, California, south of MacKerricher Sate Park. The beach was a former garbage dump where all the remains of glass bottles and trash were discarded into an area of coastline near the northern part of town. In 1906, the residents established this location as a official dump site.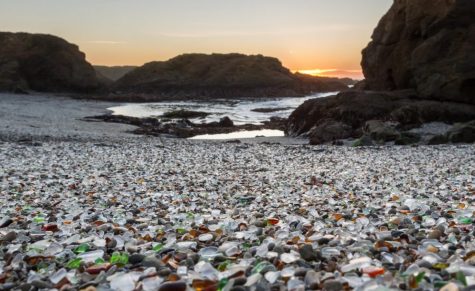 Locals referred the site as "The Dumps" and known as "Site 1." In 1943, the site was filled and moved to what is know known as dump "Site 2." The CSWRCR (California State Water Resources Control Board) had various cleanup programs to correct the damage, which they succeeded. The biodegradable leftovers on the beach have been gradually pounded by the waves which had broken the glass down to make the small, smooth, colored pieces which we now see today.
Ortega Falls: This 150 foot beautiful,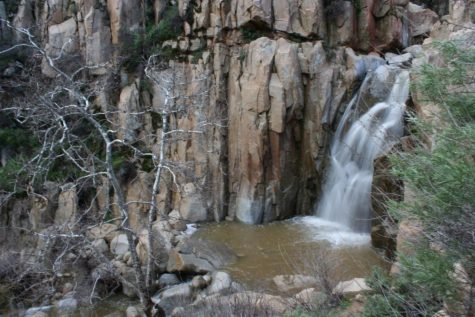 seasonal waterfall hike is located just off the Ortega Highway in the Santa Ana Mountains. No permit is required to hike this trail, and anyone is welcome. You can bring your dogs and swim! The waterfall is a prosperous swimming pool in the springtime, but in summer and fall, the waterfall disappears and the dry rock is welcoming to rock climbers. Although people say it is somewhat hard to find, the directions (here: https://www.hikespeak.com/trails/ortega-falls-hike-santa-ana-mountains/ ) are helpful to those interested.
Gilroy Gardens: A garden theme park in Gilroy, California has some of the most wackiest trees you could ever seen. Originally named Bonfante Gardens, it opened on July 2001, founded by Michael Bonfante and Claudia Bonfante. They funded the park's construction off of selling their Nob Hill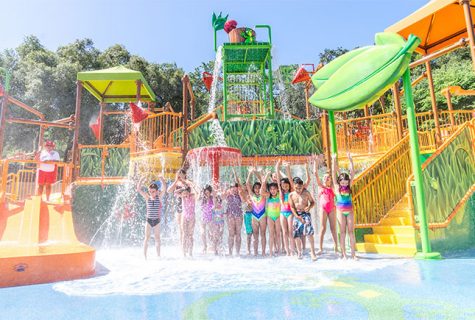 Foods supermarket chain and gradually constructed the park for over 25 years. The park features 19 rides, 27 attractions, and 6 gardens and is very kid family. The structure of the trees get their eccentric forms through a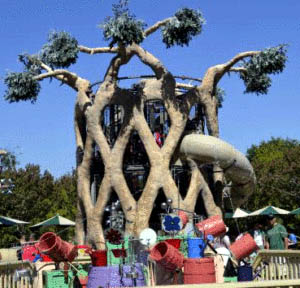 method called 'tree shaping.' They carefully orchestrate how the tree branches grow through a series of techniques such as; grafting, bending, creasing, framing weaving, twisting, braiding, etc.