Recipe – Chocolate Crinkle Cookies
Ingredients
1 cup Granulated Sugar          1/2 cup Unsweetened Cocoa Powder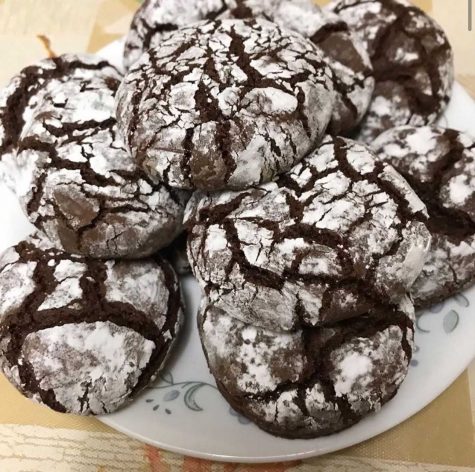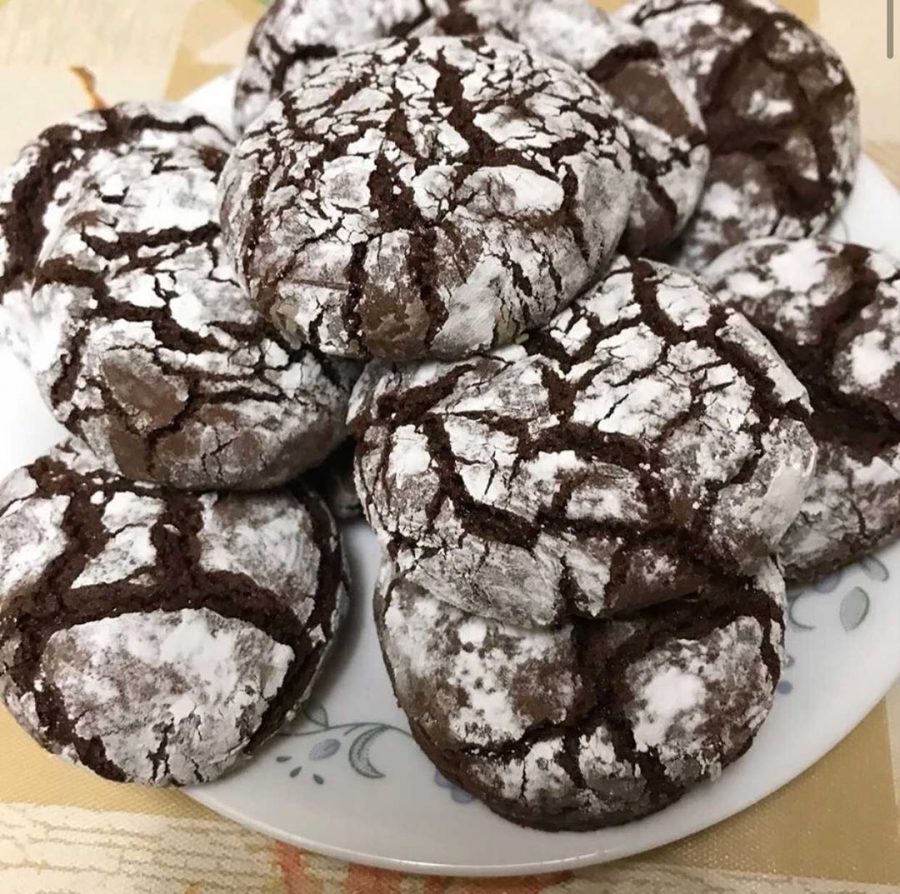 1/4 cup Vegetable Oil              2 Large Eggs
1 tsp Vanilla Extract                1 cup All-Purpose Flour
1/2 tsp Salt                                1/4 cup Powdered Sugar (for rolling dough in)
1 tsp Baking Powder
Instructions
In a large bowl, combine granulated sugar and unsweetened cocoa powder. Add in vegetable oil and mix until evenly moistened. Now, put in eggs and vanilla and beat for 30 seconds. Add into the mixture, flour, baking powder, and salt. Stir only to incorporate dry and wet ingredients. Make sure to not over mix! Cover and chill dough at least 4 hours, but overnight is recommended.
Preheat oven to 350*F. Put powdered sugar into a small bowl. With chilled dough, form the it into one inch balls and roll them in the powdered sugar. Place the balls onto a silicone baking mat (or  parchment paper) line cookie pan. Flatten dough balls ever so slightly. After that, put the cookie pan into preheated oven for 10-12 minutes. Let cookies cool before removing them from the pan.
Extra
Make sure to adjust time to your oven. This recipe makes about 18 (3 inch) cookies.