1st Annual Christmas in the Country
Grab a car and some friends, because you won't want to miss the 2020 "Christmas in the Country" event! Due to COVID-19 restrictions, instead of having the annual "Parade of Lights" celebration this year, the Elks Recreation Committee has decided to come up with a new event titled "Christmas in the Country". "Christmas in the Country" is a drive-thru experience which features over 1,000+ different Christmas lights & decorations, as well as interactive displays, actors, and even animals such as camels!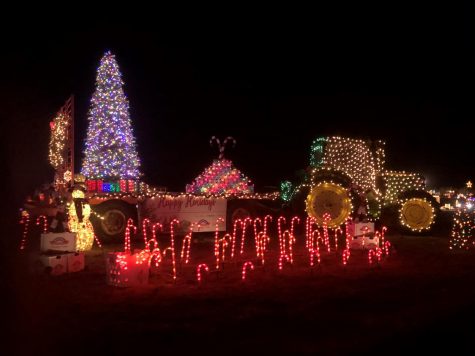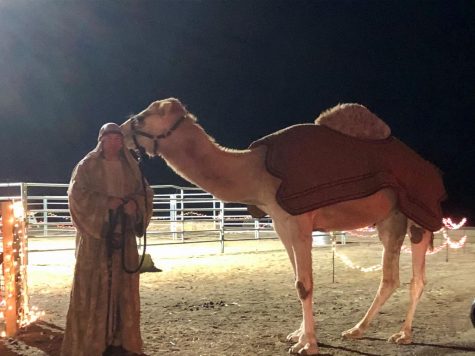 Tickets for "Christmas in the Country" are on sale now for $40.00 per car from November 27, 2020 to January 3, 2021. "Christmas in the Country" can be located at the Elks Rodeo Grounds at 4040 Highway 101. In order to attend this event, you must purchase tickets in advance and the event is limited to 100 customers per night. While waiting to enter the drive-though, you can purchase foods such as doughnuts, hot chocolate, and coffee from the Crave Mini Doughnuts stand located within the waiting area, which also provides car hop services. You will also be able to find a "special mailbox" located at the entrance of the event where you can drop off your very own Christmas wishlist to Santa Claus himself! According to the Elks Rodeo Website, Santa Claus will even be responding to letters, so make sure there is a return address included on your envelope! "Stuff the Stocking" is also part of this year's event, where volunteers can also be found in the waiting area carrying yellow Christmas stockings, which represent bringing awareness to Pediatric Cancer. All "Stuff the Stocking" proceeds will be donated to the Golden Circle of Champions program, which is dedicated to childhood cancer awareness as well as providing financial support resources to families with loved ones who are suffering from childhood cancer.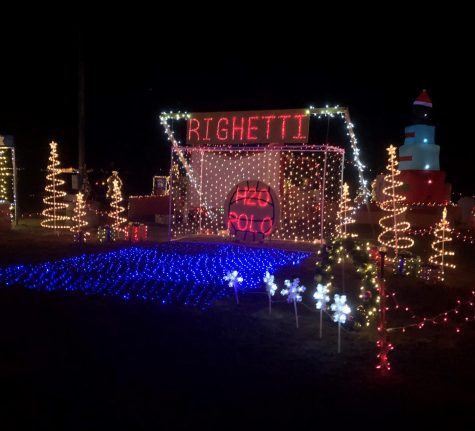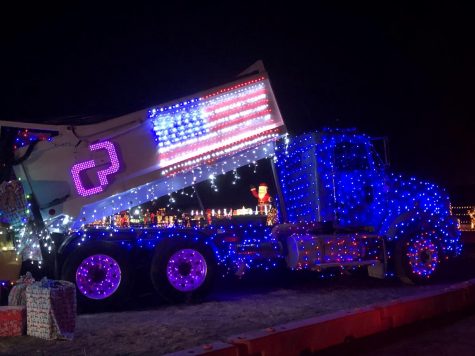 Once you present your ticket and enter the drive-thru, hundreds of beautiful, glimmering Christmas lights and decorations welcome you. Displays from different organizations within the Santa Maria community can be seen, including 2 displays from our very own Righetti FFA and Righetti Water Polo Team. Actors can be seen playing famous Christmas figures such as Santa Claus, Mrs. Claus, and Joseph & Mary. Live animals such as camels, water buffalo, sheep, goat, and donkeys can also be seen. Colorful Christmas lights decorate the 107 acres of the Elks Rodeo Grounds and the space is filled with many beautiful displays, ranging from themes of classic Christmas movies such as "Home Alone" and "Elf" to iconic Christmas figures such as the Grinch, Rudolph the Red-nosed Reindeer, and Santa Claus. This event is great for all ages, and each display included within this event represents families, organizations, and local businesses, so be sure to support them! The route is a dirt road which is about 2 miles long, and you can book your visit within the time slots ranging from 6 to 9 p.m. "Christmas in the Country" is open every day except for Monday and Tuesdays, so make sure to purchase your ticket fast before they sell out, you won't want to miss this special opportunity!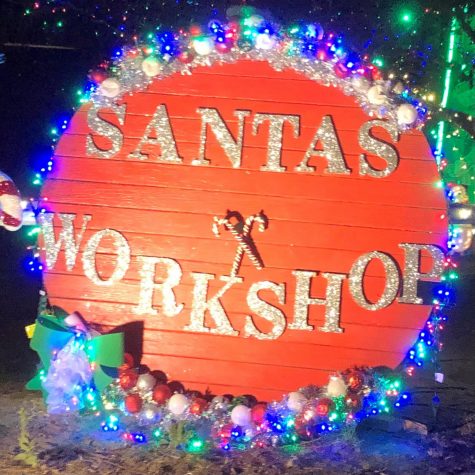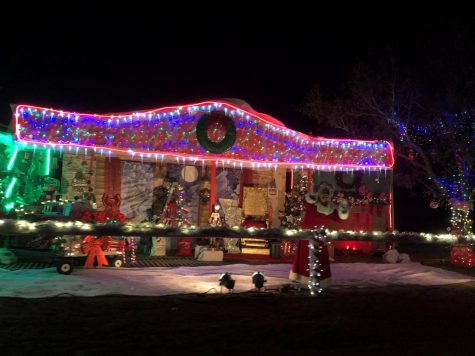 About the Contributor
Kelsie Barba, Writer
My name is Kelsie Barba. I am a junior at RHS and I am interested in reading, writing, painting, music, and swimming. I am in Magazine Journal Design because...