Six Flags Holiday in the Park
If you're looking for a way to get out of the house and take a fun trip, I suggest going to the Six Flags Magic Mountain "Holiday in the Park" Drive-thru Experience. Due to COVID-19, Six Flags had decided to create a drive-thru experience in celebration of Christmas and the new year. This drive-thru experience features a full drive through the park with various light shows, decorations, actors, performances, and music.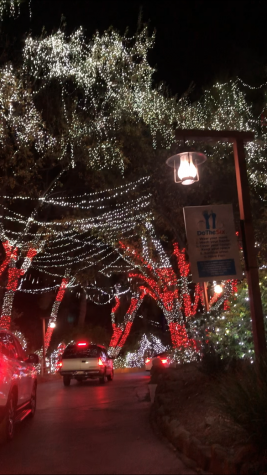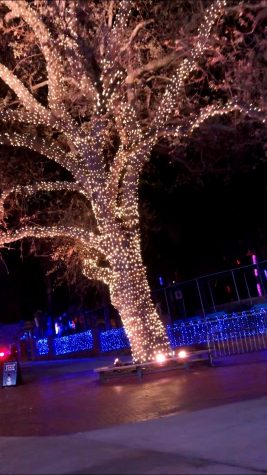 The cost to get into this event is $25 per person and it is mandatory for 2 or more people per car. Reservations must be made in advance as tickets will not be available at the park itself. If you are a season passholder or member, you are able to use your pass for free admission into the event, but a reservation is required and passes must be presented in order for entry. It is recommended that you reserve a spot early as time slots fill in quickly and only a certain number of cars are granted permission for entry per night. Children under the age of 3 receive free admission. Time slots range from 5:30 p.m. to 8:15 p.m. The event lasts until January 31st, so make sure to book a ticket as fast as possible!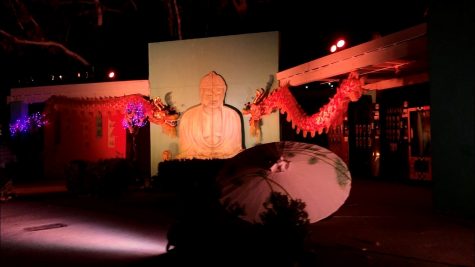 The drive-thru is hosted on Fridays, Saturdays, and Sundays only. Beautiful light displays are featured all around the park. The drive-thru is estimated to be about 43 minutes long, depending on how many attendees are present. Different sections of the park are decorated in special ways, featuring festive light shows and music in the DC Universe section, a section dedicated to New West Coast Custom vehicles on display, as well as a special section dedicated to the Lunar New Year. Dance performances can be watched on the Full Throttle stage, featuring special guest Ricky Rocks. Live actors will also be there to greet you as you drive through each section of the park. At the end of the show, you can be greeted by Mr. and Mrs. Claus as you exit the event. This drive-thru event is a fun opportunity, whether spending it with family or friends- you won't want to miss it!