The Promised Neverland Anime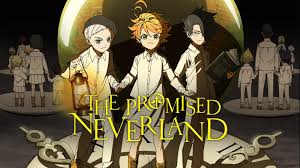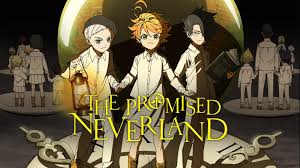 The Promised Neverland anime is full of unexpected plot twist and surprises. The three characters on the front of the picture form left to right are Norman, Emma, and Ray. They are the smartest amongst the kids and soon figure out the hidden truth of their orphanage. What is that truth you may ask. Well, I guess you will have to watch the show to find out.
This show is worth the watch. If  you pay attention, you will realize some of the background characters know more than they are letting on. I would rate this show an  8 out of 10 because I feel like some scenes were unnecessary and boring. There are also 20 manga volumes which causes the animators to skip a lot of the story and zoom through key details. I highly encourage you to watch the whole series anyways because I know you will be surprised on how things turn out. There are two series so far with more episodes to come.
If you have not realized by now, I strongly encourage you to keep watching even through the boring parts.