Super Bowl Party Treats!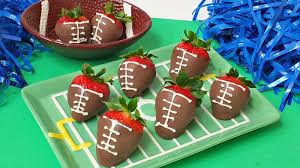 Can you believe Super Bowl Sunday is around the corner! Why do you like Super Bowl Sunday? Is it the halftime show, the commercials, the food? This year's Super Bowl may be different due to covid, but this does not mean you can't enjoy some yummy Super Bowl treats. Whether you are staying in or going to a party these treats will make the game so much better!
Football Brownies
This recipe is simple and cute all you will need it brownie mix, white frosting, and a football cookie cutter.
Step One: Make brownie mix.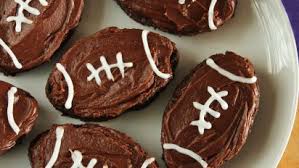 Step Two: Shape brownie with cookie cutter
Step Three: Decorate brownies by adding laces
Chocolate Dipped Strawberry Footballs
This recipe is simple and yummy, what you will need it strawberries, melted chocolate and white icing.
Step One: Melt your chocolate.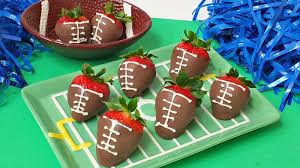 Step Two: Dip strawberries in chocolate
Step Three: Place in fridge
step four: Pipe laces on with white icing
Football Bean Dip 
This recipe is easy as well. Items needed are bean dip or refried beans and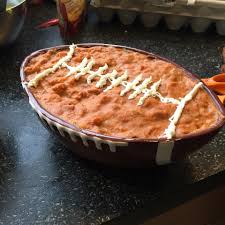 sour  cream
Step One:  Place bean dip or refried beans into a large bowl
Step Two: Pipe sour cream on top to make laces.
Hope these three ideas helped you and encouraged you to make your own Super Bowl snacks! Remember stay safe and GO NINERSSS!