What is a Polar Vortex?
According to the National Weather Service, a polar vortex is "a large area of low pressure and cold air surrounding both of the Earth's poles. It ALWAYS exists near the poles, but weakens in summer and strengthens in winter." Recently, we've heard a lot about it, but why?
This week, temperatures in many northern states will struggle to rise above zero degrees. On Sunday, the highest temperature in Minneapolis was -3°F.  It hasn't been that cold there for over two years! You can blame the polar vortex for this change in temperature.
This cold air can be dangerous, especially with the prevalence of COVID-19, forcing COVID-19 test sites and vaccination centers to close. But don't be alarmed, Santa Maria and our area of California will not be significantly affected by the polar vortex. However, every continental U.S. state will be affected. The only state that will not be affected is southern Florida. This is because this weekend, cold air will continuously move South, but it will not reach Florida to a significant extent.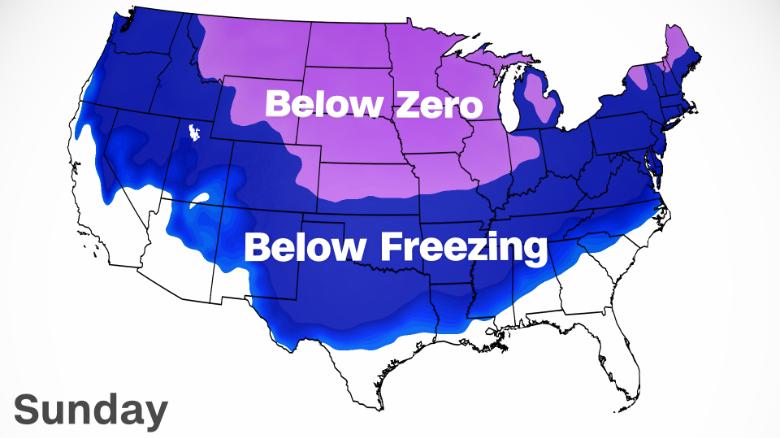 Chicago will be hit hard with the highs only being in the single digits. The high in Fargo, North Dakota, Sunday, was -8°F. Both haven't seen temperatures this extreme since 2019. Parts of Europe and Asia will also experience freezing temperatures as a result of these movements of Arctic air.
According to a research paper (link to paper) published by the Journal of the American Meteorological Society, this could be connected to climate change. While this theory is new and debated upon, the paper states that the warm air can weaken the polar vortex, sending extreme cold towards the United States, Canada, Europe, and Asia. This theory states that it creates a more intense stream of Arctic air.
Whatever the reason, the polar vortex is having a significant effect on parts of Canada, Europe, Asia, and the United States. This weekend, we will see the continuing effects of this cold air in every state.