Underrated Games- Little Hope
Little Hope, Released on October 30th, 2020,  is an interactive horror game released by Bandai Namco Entertainment, and developed by Supermassive Games (Until Dawn) . The game is a part of the "Dark Pictures Anthology", Which also includes games such as Man Of Medan, and an upcoming game House of Ashes (December, 31st, 2021), and has plans for at least 5 more games in the series. 
Little Hope is a third person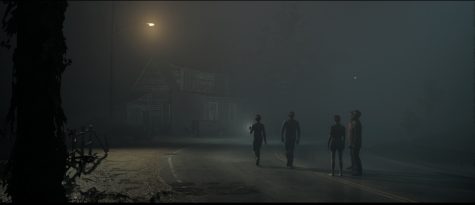 survival horror game, where you take turns playing as all five main characters, Angela, Andrew, Daniel, and Taylor, all college students, and their teacher, John. That, due to their bus crashing while coming home from a field trip, are stuck in the ghost town "Little Hope". They have two main goals, Find the bus driver, and find a way out.  The games dialogue and actions (Such as quick time events)  affect the story greatly, and can even determine your ending, of which there are many. Much Like games such as Until Dawn, or any games By Telltale, Little Hope takes all of those themes, and completely reinvents them.
Although, the game lacks any real tension for the first two chapters of the game, and really only starts to feel like a survival horror game towards the end. The slow build up is worth it tho, and if you take the time to build up relationships and pay close attention when looking for clues, the outcomes can be quite interesting. Not to mention that you could play the game many times, and get different results every time, for example, you can find yourself at the end with everyone intact, or no one at all. Updated Graphics and a (Mostly) Interesting story make little Hope Deserving of at least One, if not more, playthroughs. Especially if you're a fan of interactive horror.