Nice to Meet You- Webtoon Review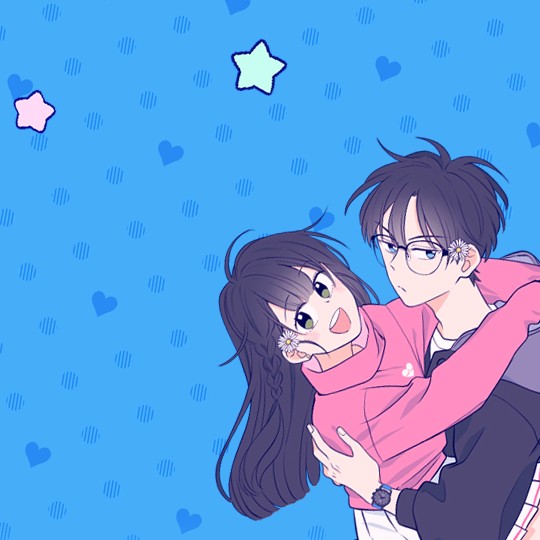 Hello Wonderful Readers! It might be hard to believe, but it's been a little over a year since quarantine started, and we're finally reaching the end of it all. So, it's a good time to reflect on all the things that had happened this past year, the new habits we picked up, and the friends we might have made! And for me personally, one of the best things that I started doing this year was READING! *gasp*. I know, it sounds crazy! But it's pretty much the only thing that I have been doing, even with life slowly going back to normal. But I don't just read books, I also love reading comics on an app called  Webtoon. Line Webtoon is the American sister website to NAVER Webtoon, a webcomics app created in South Korea. It has countless comics and ranges from action, horror, romance, comedy and so much more (with the bonus of being FREE!!). For a while now I've been wanting to review some of these comics. So here we go! The first comic I am reviewing is called Nice to Meet You by Wishroomness. It is about a ditsy university student named Mew who finds a lost student ID card. Instead of doing the sensible thing, Mew decides to let fate take the wheel and try something silly. Little did she know, she would be confronting the owner of the card, Daze who has some things to say about what she did. It is a cheezy romance that I really love and here are my reason why.
I will not go into a deep thematic essay on why I like it so much, there are many reasons why but they are just too many things to name. I love characters. They are so very likable and fun to read! I like how it is a simple and cute love story, the romance is very believable and loveable, and the art for this comic is really nice and expressive for everyone. But there is one reason that really makes it better than a lot of romances on Webtoon, it is very good for what it is. I have seen so many comics like this that try to make it stand out, or do a 'unique twist'. Which is normally totally fine! But I feel like nowadays, Pure Romances try hard to be unique, or add something deeper that wasn't necessarily needed. They put in pointless side plots, add new useless characters that destroy the plot, and overall, destroy the fabric that makes a romance a romance. And it gets so tiring to see it over and over again. Nice to Meet You is a comic that advertises as a cheesy, cute romance, and the author Wishroomness will give her best to give us what we want. I think is really nice to have a story that is good for what it wants to be.  It doesn't try too hard, it doesn't try to be crazy, or dramatic, or shocking, or heart-wrenching, because it knows it doesn't need to be. All it does is make you smile because it is exactly what you want it to be. I'm sure there are some people who will think Nice to Meet You is boring, or dull. But for those of us who don't want a 5-star gourmet meal, and instead want a nice homely Ma-Pop-Diner type meal; Nice to Meet You is good at being just that.
So, I really enjoyed reading Nice to Meet You and I highly recommend it if you are into reading or just in general like romances. The first season did just finish and season 2 will come out in a few months. This comic series is 100 percent free and you won't be disappointed with this amazingly adorable comic series.