5 Easy Movie Night Recipes
Imagine, its Saturday night. You have homework you don't want to finish. You are bored out of your mind, and feel like watching a movie… but something is missing. What do you need when you watch movies or TV shows? A SNACK OF COURSE! And here today, we  5 recipes that you can make yourself!
The Easiest Pretzel Bites– Pretzels are foods that you love to eat at the movies, carnivals, etc. but they are just one of those foods that you don't to make. For me, I always feel like I would just mess up recipes but this one is very simple and easy to make. They are really good, but any pretzels are delicious but these are also bite-size!
Ingredients 
1 package of pizza dough – I use a Pillsbury roll of pizza dough
1 Egg
Rock Salt – perfect for pretzels
1⅓ cups baking soda
1-quart warm water
Instructions
Preheat oven to 350
Create your baking soda bath – mix warm water and baking soda
Cut up the pizza dough into small bite-size pieces
Dip all the pieces into the baking soda bath
Place pieces onto a baking sheet
Whisk egg and brush egg onto the dough pieces
Sprinkle the dough with salt
Bake for 12 minutes – you want the dough to be golden brown
Ranch Cheesy Chex Mix– I and my family just love the Trial mix and we like making Chex mix every time we go camping, it is kinda a tradition we like to have at my place. I have heard really good reviews on this and I want to make some of them too. I can't wait to make them, so I thought it would be a good idea to these for a movie night
Ingredients
1 cup (2 sticks) unsalted butter, melted
2 (1 oz) packets ranch dressing mix (the powder packets)
4 tablespoons Light Brown Sugar
3 tablespoons Worcestershire sauce
1/2 teaspoon cayenne pepper, optional
5 cups Corn Chex™
3 cups mini pretzels
3 cups oyster crackers
3 cups cheese crackers
2 cups goldfish crackers
  Instructions 
Preheat oven to 225°F. Line a 13 x 18-inch sheet pan with parchment paper (or two 9 x 13-inch sheet pans); set aside.

1

In a medium bowl, whisk together butter, ranch dressing mix, brown sugar, Worcestershire sauce, and cayenne pepper. Set aside.

2

In an extra-large bowl, combine Corn Chex, mini-pretzels, oyster crackers, cheesy crackers, and goldfish. Pour butter mixture on top of Chex Mix mixture and toss to coat well.
Spread in an even layer on a prepared cookie sheet and bake for 1 hour, stirring every 20 minutes.

4

Let cool and serve or store in an airtight container for up to a week.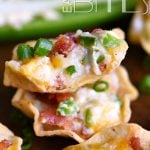 Easy Jalapeno Popper Bites– For people who love spicy foods, Jalapeno Poppers are something we enjoy at any party. The savory, the spice, and the amazing cheese these little snacks are easy to make and they are good when you hanging out with your friends.
Ingredients
8 oz cream cheese, softened (light cream cheese is okay)
3 to 4

 

green onions,

 

thinly sliced

2

 

jalapeños,

 

seeded and diced (use less or more depending on preference)

8

 

slices

 

bacon,

 

cooked and crumbled

8

 

oz

 

pepper jack cheese,

 

shredded

4

 

oz

 

sharp cheddar cheese,

 

shredded

48

 

tortilla scoops chips
Instructions
Preheat the oven to 350 degrees.

Line two large baking sheets with parchment paper and set them aside.

In a medium bowl, stir together cream cheese, green onions, jalapeños, bacon, pepper jack, and sharp cheddar cheese.

Spoon a rounded teaspoon of the filling into scoop chips.

Top with additional bacon and cheese if desired.

Bake for 8 to 10 minutes or until filling is bubbly and cheese is melted.

Serve immediately.
Caramel Cream Cheese Apple Dip– If you want something sweet and if you don't really have time for anything fancy then this is perfect for you. This sweet, creamy, crunchy dip is the perfect little treat to go with crisp apple slices or any of your other favorite fruits!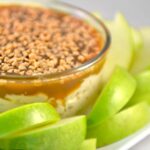 Ingredients
2 8

 

oz

 

packages cream cheese

 

softened

1 14

 

oz

 

jar caramel sauce

2-3

 

Heath candy bars

 

crushed (or use Heath toffee chips)

Serve With: Granny Smith apples

 

sliced
Instructions
Combine cream cheese and 1/2 of the caramel sauce in a mixing bowl; beat until well-blended. Then mix in 1/2 cup of toffee chips to mixture.

Spoon cream cheese mixture into a pretty serving dish.

Cover cream cheese with remaining caramel.

Sprinkle caramel with toffee chips.

Serve immediately with sliced granny smith apples.
Raspberry Lemonade Slushies– An easy frozen drink to satisfy your cravings for something cool. Toss the ingredients in a blender and enjoy! Like anything on this list, you want to make something easy, simple, something that doesn't take a lot of time, and these are really refreshing and nice to have.
Ingredients
600g frozen raspberries
juice 3 lemons
225ml soda water
9 ice cubes (roughly 170g)
3 tbsp of honey
STEP 1- Put all the ingredients in a blender or food processor and blitz until you get a smooth slush. Divide between six jars or cups to serve.