Solvang Skatepark Review
The Solvang skatepark has been around since 2011 and having many visitors every year. The entrance has a whimsical arch structure that was added shortly after the park was formed in 1970. The skatepark is built inside an already existing park so you can bring your family and enjoy yourself.
Next up is a review of the skatepark obstacles. First, It's a fully cement park and has both Vert and street sections skaters can alternate between. The vert features some big transition and small transition. This is not a park I would recommend learning at and is for intermediate skaters. Though If you are in the area I would recommend going and checking it out. Even if you can't do anything you can roll down the mellow ramps and learn better board control. The street section of the park is also intermediate. Featuring one basic rail and a basic ledge. The rest of it is handrails and  ledges that are big. Although it has smooth cement so it is good for practicing basic flat ground tricks.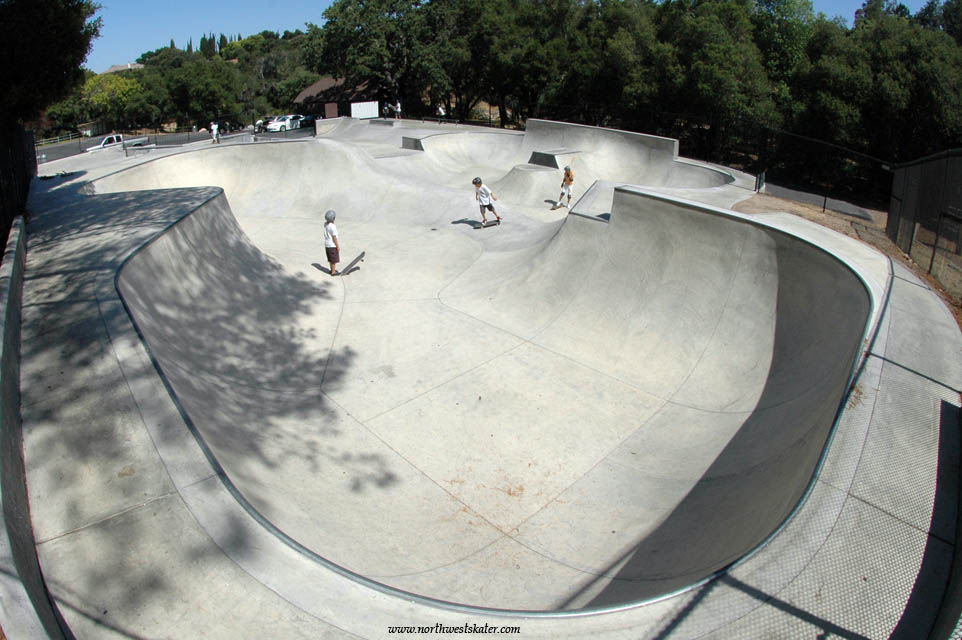 My conclusion is that if you are a beginner looking to progress this can be a fun park if you have someone to learn with. But if you haven't found anyone to skate with I would recommend going to either the Santa Maria skatepark or the San Luis Skatepark. Both of those skateparks offer basic obstacles to learn on and their is almost always people there. I would rate this park an 8/10 and would definitely recommend visiting it.