How High School Students Can Receive Their COVID-19 Vaccine
  Looking to receive your COVID-19 vaccine? Don't know where to get vaccinated? Don't know which specific vaccine to get? These are few of the many questions regarding receiving your own COVID-19 vaccination. I recently just got my first dose of the Pfizer-BioNTech COVID-19 vaccine, and wanted to share some useful information for other students looking to receive their vaccination. Trying to obtain a COVID-19 vaccine seems like a very complicated process, but it's actually quite simple. Here are a few steps and tips to guide you on to the right track in order for you to receive your own COVID-19 vaccine.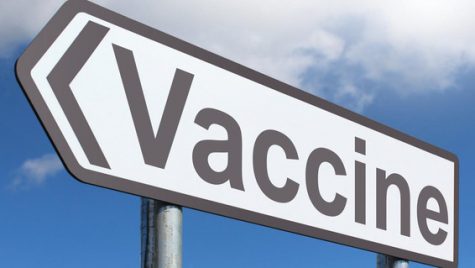 So, how old do you have to be exactly to receive the vaccine?

You have to be

at least

16 years or older to receive the vaccine, meaning that if you are a sophomore and/or of the above, you are eligible to receive the vaccine. Unfortunately, those who are freshmen or 15 years younger and below are not eligible to receive their vaccines yet.
Well, how do I schedule an appointment to receive my vaccination?

There are many ways to schedule a free appointment to receive your vaccine. I believe that the easiest way to schedule an appointment would be to do it online, and you can either do it with a parent's guidance or by yourself. To visit which places in Santa Maria that are offering vaccines, I recommend you visit

Vaccinefinder.org

, a website where you can find vaccination sites near you. Simply call, email, or visit the website of your desired location in which you want to receive your vaccine at.
What do I need to bring when I get vaccinated?

Normally if you were an adult, you would have to bring some sort of identification, such as a Real I.D. or your driver's license, but if you are a minor receiving the vaccine, then you are required to bring your student I.D. as your form of identification. In some cases, you may also need to bring proof of residence, such as a medical bill stating your name and address on it. For myself, I was not required to bring proof of residence.
Do I need to bring a parent or guardian with me when I get vaccinated?

I believe that this is optional, although I

highly

suggest that you do bring one. For me, I brought my grandmother with me when I got my vaccine. Personally, I was not asked or told to bring a parent or guardian with me when I went to get my vaccine, but it's better to bring one just in case.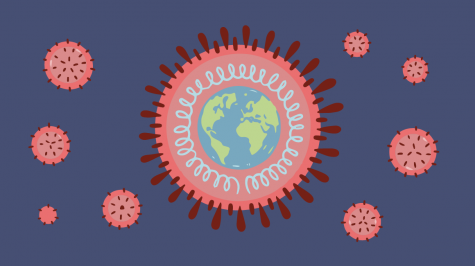 I received my COVID-19 vaccination at Allan Hancock College, but there are plenty of other vaccination sites in Santa Maria where you can receive a vaccine. Here are all of the following COVID-19 vaccination sites in Santa Maria, according to the VaccineFinder website.
SAV-ON PHARMACY #1

(2320 S Broadway)

Central Coast Family Care- Office 4

(355 Daniel Dr Ste 105)

Walgreens #1

(2399 S Broadway)

Rite Aid #1

(2405 S Broadway Rd)

Walmart #1

(2220 S Bradley Rd)

Walmart #2

(2240 S Bradley Rd)

Rite Aid #2

(345 Town Center E)

Walmart #3

(500 S Blosser Rd)

Central Coast Family Care- Office 7

(821 E Chapel St #103)

Walgreens

(707 N Broadway)

SAV-ON PHARMACY #2

(1120 E Clark Ave in Orcutt)

CVS Pharmacy (4852 S Bradley Rd)