Cherry Cheesecake Ice Cream- Cooking Recipes
Hello Wonderful Readers! On a nice, hot, summer day we all want to have something cold and refreshing to enjoy. The first thing that comes to mind would be ice cream. I thought it would be fun to find a recipe for no-turn ice cream that you can make at home but then I found this recipe and this sounded delicious to have. It is easy, simple and this a treat you can enjoy over the summer.
Ingredients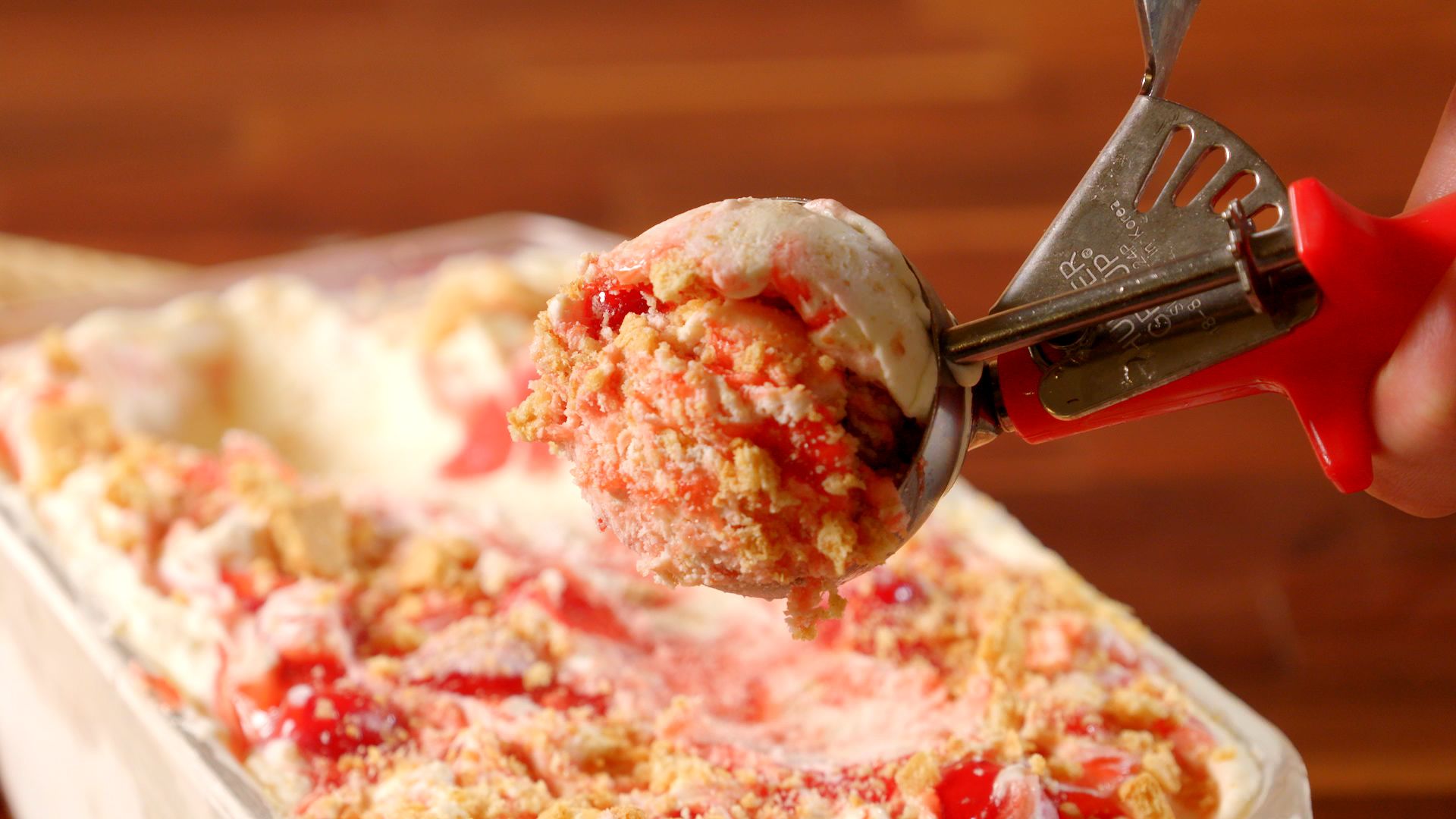 3 cups of cold heavy cream
1 14 ounces can of sweetened condensed milk
1 tsp. vanilla extract
1 cup of crushed graham crackers (about 4 whole graham crackers)
1 cup cherry pie filling
Directions
In a large bowl using a hand mixer, beat cream until stiff peaks form, 2 to 3 minutes
 Fold in sweetened condensed milk and vanilla until fully incorporated, then fold in crushed graham crackers
Transfer half the mixture to a 9″x-5″ loaf pan. Dollop 1/2 cup of pie filling over top, then swirl with a knife. Add remaining cream mixture, then swirl in remaining 1/2 cup pie filling. Top with graham crackers
Freeze until firm, at least 8 hours, covering lightly with plastic wrap after 4 hours
Let soften 10 minutes before scooping and serving
About the Writer
Viktoria Zarate, Writer
Hello, my name is Viktoria Zarate and I am 16 years old. This year I am will be a writer for RHS Legends. I like watching movies/T.V shows, read comics/books,...