Righetti vs. Pioneer Valley – Girl's Tennis Team
The Righetti Girl's Tennis Team has finally won their first overall set for Varsity and Junior Varsity after losing all last season.Varsity won 8-1 and Junior Varsity won 9-0. Some the Varsity player said it was fun to play against them, not because they were winning, but because they had a great attitude. You'll notice that two girls forms the varsity team are also on junior varsity. That is because if extra players are needed for varsity, they would be the ones to move up. We wish a farewell to one of our teammates, Allie, She made it onto a club swim team and has decided to pursue that career instead of tennis. Good luck Allie! In other news, the next varsity game is on Thursday August 26, 2021. The ladders Below are in order from 1st to 10th.
Varsity Ladder
Mia
Sophia
Madi
Ella
Teya
Keira
Carys
Allie
Lucy
Tangerine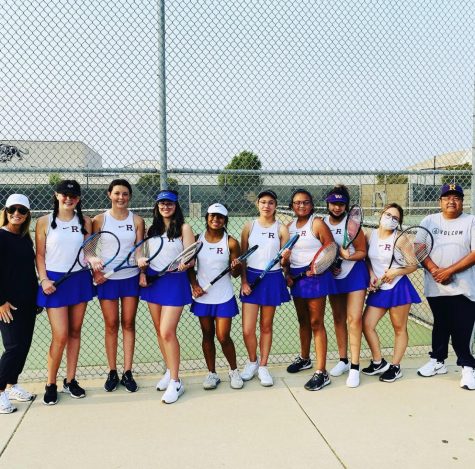 Above is the Girl's Varsity Tennis Team. From left to right by first names only are Coach Baldwin, Keira, Ella, Teya, Allie, Mia, Carys, Sophia, Madi, and Coach Neil.
Junior Varsity Ladder
Lucy
tangerine
Adrianna
Kara
Derrika
Gabby
Albany
Kaia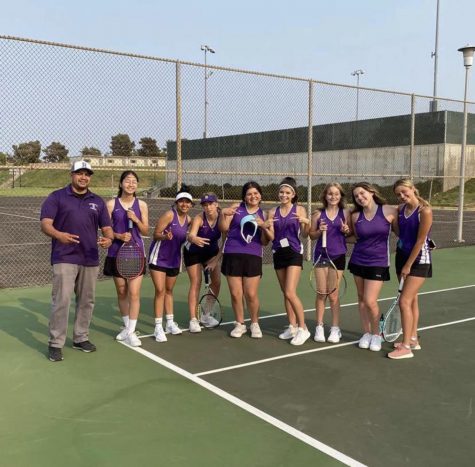 Above is the Girl's Junior Varsity Tennis Team. From left to right by first names only are. Minseo, Janet, Tangerine, Elena, Jasmine, Lucy, Madelyn, and Adriana.
Righetti Tennis Instagram: righetti.tennis
Link for Instagram: https://instagram.com/righetti.tennis?utm_medium=copy_link
About the Writer
Carys Tomillo, Writer
Hello my name is Carys Tomilloso, I am in eleventh grade. A few of my interests are baking, cooking, sports, and art and crafts such as Metal Earth and...