Righetti vs. Cabrillo – Girl's Tennis
Pre-Game Thoughts
I think the weather in Lompoc is going to start off semi-hot but get cold as the game goes on. I did find out, yesterday, Cabrillo's Girl's Tennis team is one league above Righetti's so this will be an interesting game to watch. Unfortunately, this does make this a non-league match so it wouldn't count in overall wins/losses. Needless to say, we will still play our best so that we can try to win. As a player on the team, I'm excited to play against team and to see if I can adapt to their skill level.
Post Game
Righetti takes home yet another win with the score of 6-2. Our number one player, Mia, had a tough battle with Cabrillo's number one. As well as our number two player, Sophia. After the game was over, we had found out that a girl from the junior varsity, Madelyn, had twisted her knee. We hope that she heals fast so that she can get back on the court as soon as possible. The ladder is exactly the same as last game and I will be putting the title at the end of this if you wanted to check that out. Here are some pictures from the game with captions.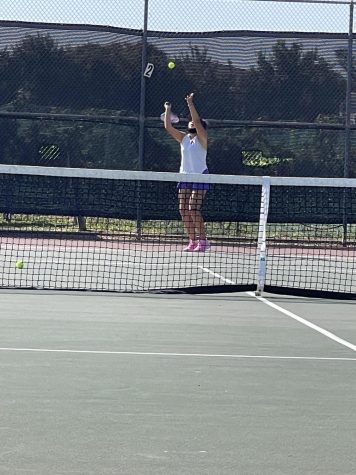 `
Sophia, number two on the ladder, gets ready to serve.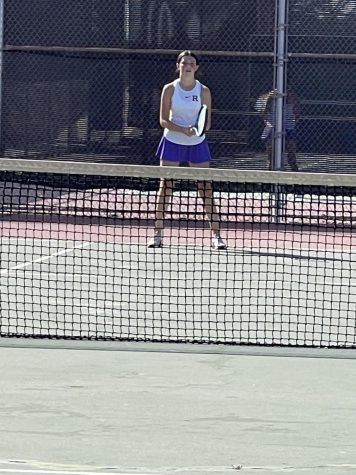 Ella, number four on the ladder, Is focussed on returning the ball.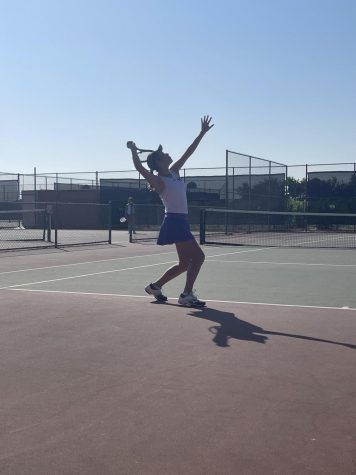 Mia, number on the ladder, prepares to ace her opponent.
Also Allie is back!! She will only be attending Monday practices because she won't be able to make it to any other practices and there have been no updates on Madelyn.
Righetti vs. Pioneer Valley – Girl's Tennis Team