Righetti Ballet Folklorico Pioneer Park Event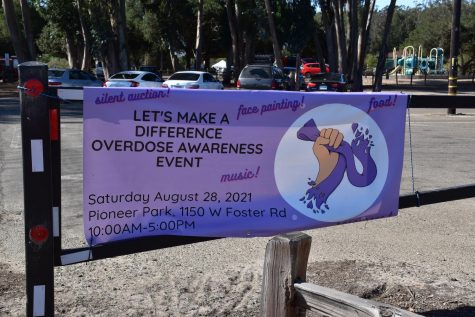 Ballet folklorico originated from the ceremonial and social dances of indigenous people living in Mexico combined with the traditions brought by Spanish conquistadors. Righetti's Ballet Folklorico is continuing this tradition with its first show event, which brought awareness to the issue of drug abuse.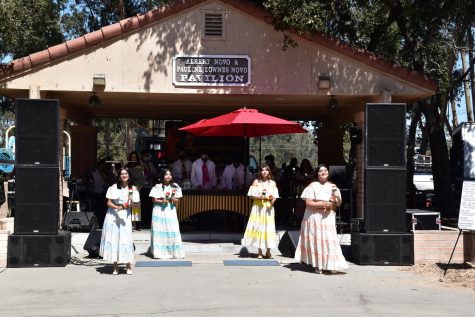 The event, held in Pioneer Park, provided live music (one of the performers being Righetti's Marimba band), dance, food, raffles, and product venders. I am a member of Righetti's Ballet Folklorico group and this is my final year as a senior.
After the ballet groups had finished their dance, we waltzed onto the stage. The dancers were split into two sections and my group was the first to perform. We danced to three songs which included: El Naranjo, Flor, La Capsula, and La Chiapanecas. My favorite dance was La Chiapanecas because the choreography was a slow final waltz, which was especially gratifying after the other, more intense, dances.After all of the dancing from both groups, we brought some attendees to dance with us. Then our performance cam to an end.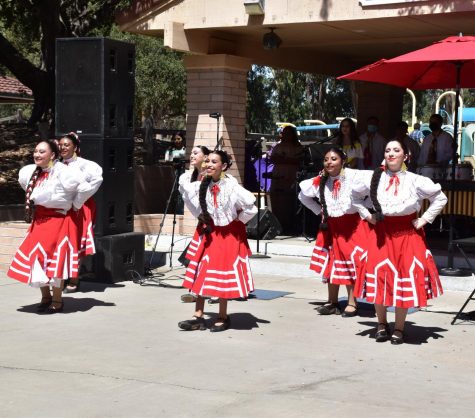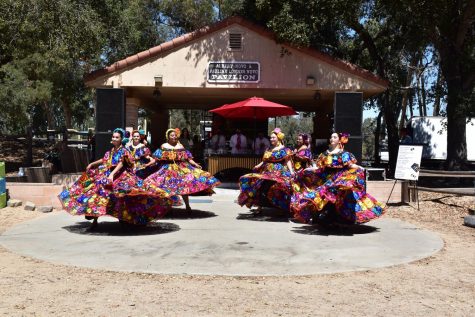 Ballet folklorico is an amazing program that continues the old hispanic traditions, a culture very prominent in the Santa Maria Valley. Our next performance is Friday, September 3rd, at 3:30pm. The class is also open to all students, regardless of experience. Talk to Mr. Gabaldon in room 502 or 506 for more information about the class, which is 5th period for beginners and 7th period for advanced dancers.