Donda Album Review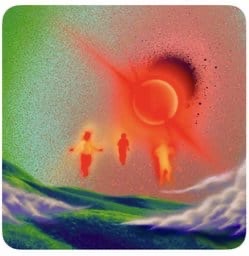 It's finally here! Kanye West's long-awaited album after many delays and rumored release dates. It dropped unexpectedly on a Sunday morning. The album, Donda, is named after his late mother who unfortunately passed away on November 10th, 2007. Apparently Kanye did not give his consent for the album to be released, but the label Universal Music Group just released it to everyone's surprise. Nevertheless, Kanye fans and music fans in general were very excited to listen to it and see if the delays and wait was worth it. Donda, Kanye's 10th studio project, goes over the pain of his recent divorce and the never healing wound of his mother's passing. 
With the project collecting of 26 songs and just clocking over 1 hour and 47 minutes. To say the least, it's a bit overcrowded and overstayed its welcome. Those were my initial thoughts and maybe those could change after a few more listens. But for now I found it quite dull and hard to get through on my first listen. I feel a few of the tracks were unnecessary and could have been left out to make the whole experience more enjoyable. With that said, I don't think it is Kanye's worst album, but it is most certainly not his best. 
Although it may seem like I am bashing this record and saying it's awful, that's not entirely true. This project has some fantastic attributes and has some of my favorite Ye songs ever. So lets talk about the pros of this album. Firstly, the features on this project were absolutely amazing. Kanye managed to get a HUGE list of guests to accompany him on the project. Some being Jay-Z, Playboi Carti, Lil Baby, The Weekend, Travis Scott, Young Thug, and so many more. Don Tolliver's feature on Moon made me levitate, Fivio Foregin bodied his drill beat on Off The Grid (which ended up being my favorite feature), and The Weekend's angelic vocals on Hurricane. I absolutely loved everyone's features and it seemed they really tried to show out on their features because they knew there'd be a lot of ears listening. However, these features were so good that they often outshined Ye in his own song! Kanye definitely had his moments (albeit, he did have a few corny bars). His vocals on Remote Control were fantastic. On Jesus Lord (by far the most powerful song on the album) he talks about his mother's passing and how it still feels like she's there with him. We also have to talk about the great production on this album, which isn't really surprising. We know Kanye is a very good producer and he spent so long on this album, it better be produced well.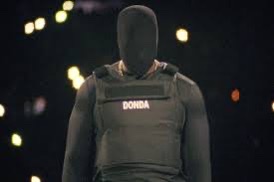 Alright, so lets go over my final thoughts on Donda. I don't know what I was expecting from a new Kanye album, but it definitely was not this. I didn't completely hate this project, but it most definitely was not worth the hype or the wait. Maybe that's what killed it for me. The hype for this project was immense, and when I finally got to listen to it I was disappointed. I am not the biggest Ye fan, but i've definitely listened to all his albums and can respect his work, but this just didn't do it for me. I most likely will not come back to the album except for the few hidden gems. 
Favorite beat : Off The Grid 
Favorite Song: Believe What I Say
5.5/10