How to Vote for Homecoming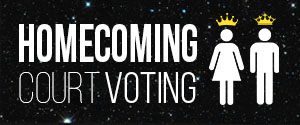 Want to vote for your favorite Homecoming nominees, but don't know how? Don't worry! The process is very simple and easy, just follow these steps to find out how:
Step 1:

Visit the Voting 4 Schools

website

.

Step 2:

Scroll down to where it says "Students, Looking to Vote", then press the Student Login button

Step 3:

You will be taken to a separate page asking for your school name. Type in "Ernest Righetti High" and press submit.

Step 4:

After you have clicked on your school's name, you should be taken to Righetti's login page, where it will ask for your student ID number and network password (same as the ones used to log into any school-owned device)

Step 5:

After you have typed in your information and pressed login, you should be taken to the voting page, where you can choose your favorite Homecoming Queen and King candidates. Each candidate will have a picture of them shown along with their name, and all you have to do is press on the person you want to vote for and continue on.

Voting for Homecoming King and Queen is due by October 8th, and the campaign takes place from October 4th to the 8th. The results will be announced during halftime at the Homecoming football game, which is also on the 8th. Note that since this is a senior privilege, only seniors are allowed to vote and nominate.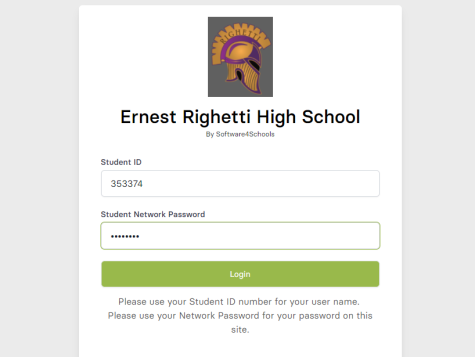 Elections for Homecoming Court have already passed, and the following students have been elected to run for Homecoming Court/King and Queen:
Homecoming King Candidates:
Andrew Armstrong

Marcos M. Garcia

Chase Lake 

Mason Schmid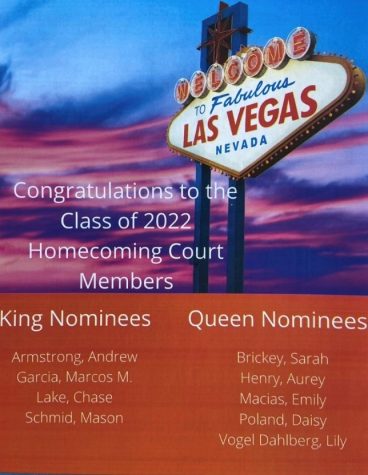 Homecoming Queen Candidates:
Sarah Brickey

Aurey Henry

Emily Macias

Daisy Poland

Lily Vogel Dahlberg
You will only be able to cast your Homecoming votes through the Voting 4 Schools website. No other forms of voting will be accepted. Homecoming is just around the corner, so make sure to get your votes in as soon as possible! Congratulations to the Class of 2022 Homecoming Court Candidates and happy voting!