Circo Hermanos Caballero Returns to Santa Maria
October 14, 2021
On September 30th through October 4th, Circo Hermanos Caballero returned to Santa Maria after over a year on hiatus to perform their new 2021 show. The family owned Mexican circus visited Santa Maria for 5 days, and put on a spectacular performance every single day. This year's show featured a trapeze act, tightrope stunts, the "globe of death" (motorcycle ball), a contortionist performing tricks on a flying hoop, multiple dance performances, a quick change act, a skit by the circus clown, and a full performance by the famous La Chilindrina.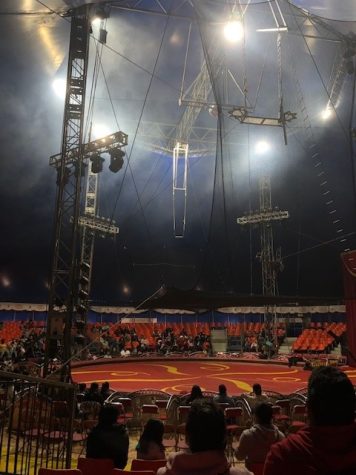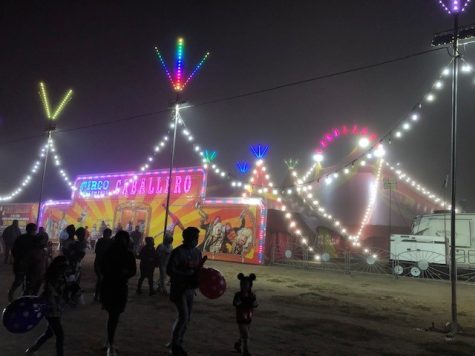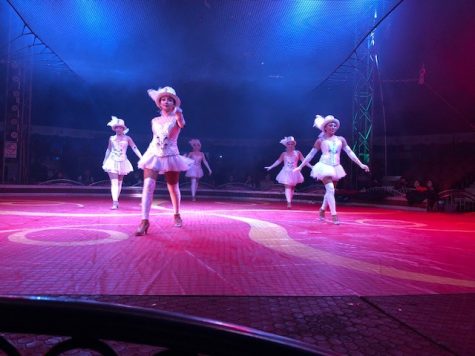 Circo Hermanos Caballero is a family owned Mexican traveling circus from Guadalajara, Jalisco, Mexico which features 3 generations of family circus performers. The circus usually visits Santa Maria every year, but due to the pandemic Circo Caballero had to cancel all shows and was stranded for 15 months, which took a hard toll on them. The circus consists of two units, the Red Unit and Blue Unit. Both units travel across California and consist of mostly the same acts (trapeze, clowns, contortionists, motorcyclists, etc). This year, the Red Unit visited Santa Maria, which featured the third generation Caballero brothers trapeze artists as well as La Chilindrina. Usually, a famous Mexican childrens entertainer will accompany the circus and go on tour with them. Past entertainers known to have gone on tour with Circo Caballero include Tatiana and La Chilindrina.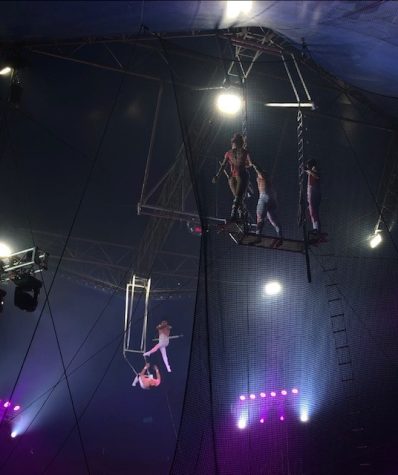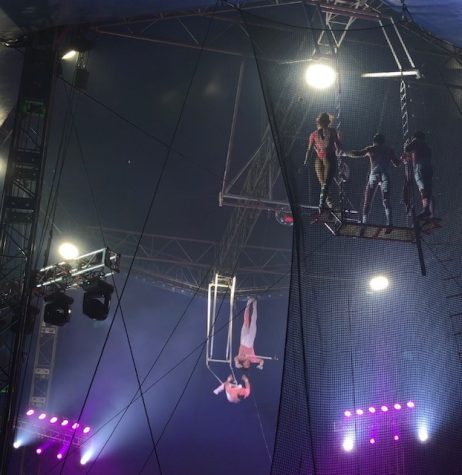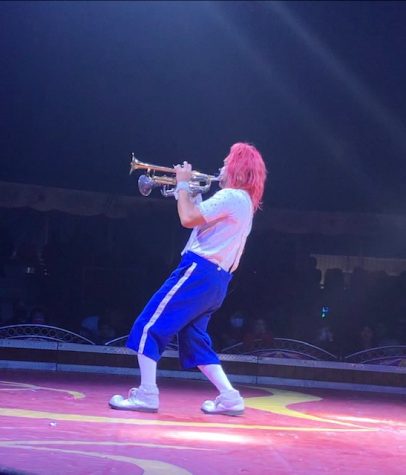 The show started out with an intense trapeze act featuring the third generation Caballero brothers Ruben Caballero Jr, Marco Caballero, Gunther Caballero, and Nikita Caballero. Circo Caballero is well known for their extravagant and unique trapeze act, which features many different kinds of flips and tricks. Then came a short skit from the circus's main residing clown, Tutti Frutti. Tutti Frutti messed with unsuspecting audience members various times, played 2 trumpets at a time, and clowned the other circus performers several times.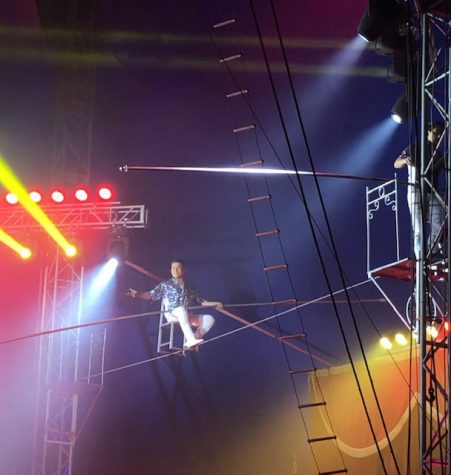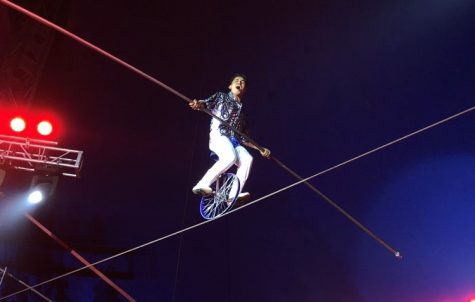 Then came a suspenseful tightrope act, which featured two performers who took turns performing dangerous stunts on the tightrope. The performers used bicycles, chairs, metal poles, unicycles, and were even blindfolded as frightened onlookers watched them perform with suspense. The scariest part about this act was the fact that there was no net underneath the rope to catch the performers in case they fall, so their ability to balance was quite impressive. After that came a contortionist who performed on a flying hoop as she swung above the audience. First the contortionist used her whole body to keep herself on the hoop, then her arms, then legs, then eventually impressed the audience as she balanced on the hoop only using her feet.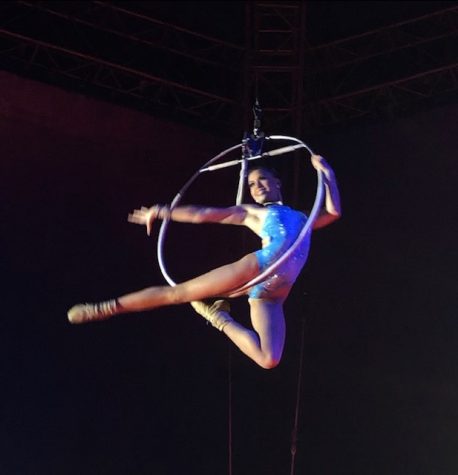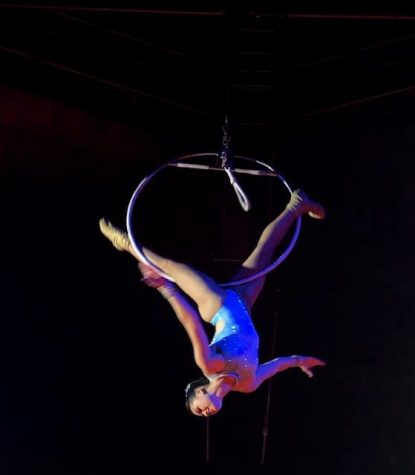 To finish off the first act of the circus came the "Globe of Death" or the famous motorcycle ball. It first started out with one person in the ball, then went up to 2, then eventually 3 people were in the steel ball at the same time, all going around 70 mph. After this came the second act, which was completely dedicated to La Chilindrina.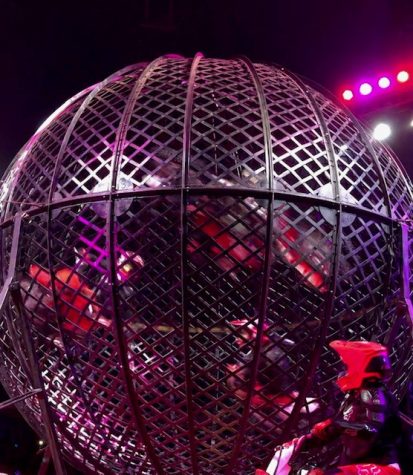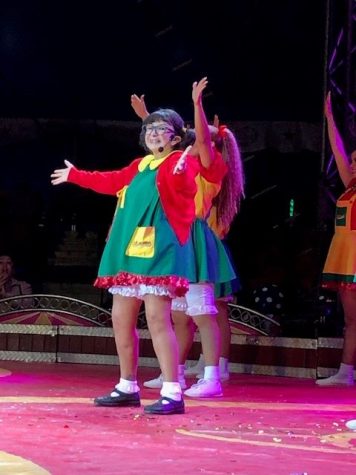 For those who are unfamiliar with María Antonieta de las Nieves, or better known as La Chilindrina, she is a Mexican actress, comedian, and singer most known for appearing on children's television shows. For the second act, La Chilindrina performed some of her most well known songs with full dance routines, brought children on stage to dance with her, and put on multiple funny short skits. The show then closed with a full dance performance by La Chilindrina and the rest of the circus performers.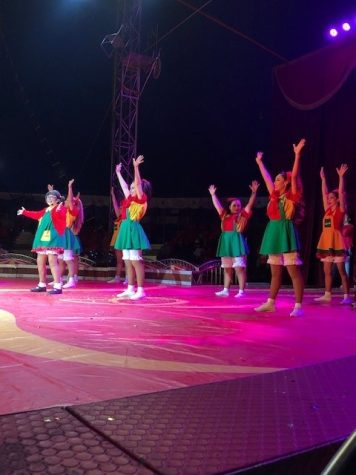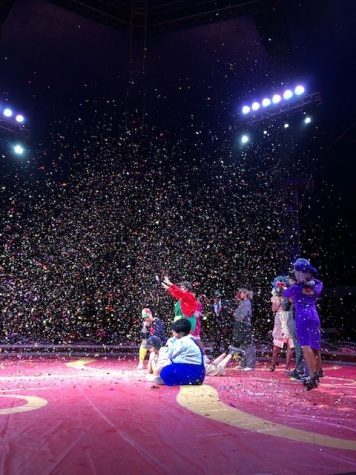 I had the opportunity to visit Circo Hermanos Caballero twice this year, and absolutely loved it both times. The first time I went I had general admission, and the second time I had VIP tickets. General admission is $40 and VIP is $50, which comes with front row seats around the stage and a photo opportunity with La Chilindrina. If you ever have the chance to visit Circo Hermanos Caballero, I highly recommended it.