How To Get Into A Todoroki and Dabi Cosplay
Before we get into learning how to get into cosplay, let's first know what cosplay is. Cosplay pretty much means 'costume play ' where people get to dress up as their favorite characters, and is popular in the Anime, gaming, and comic community amongst others. With the cosplay community being quite large, there are events held for cosplayers such as Anime expo, Comic Con, and Fan Expo.  Now that we know what cosplay is, let's continue getting into cosplay.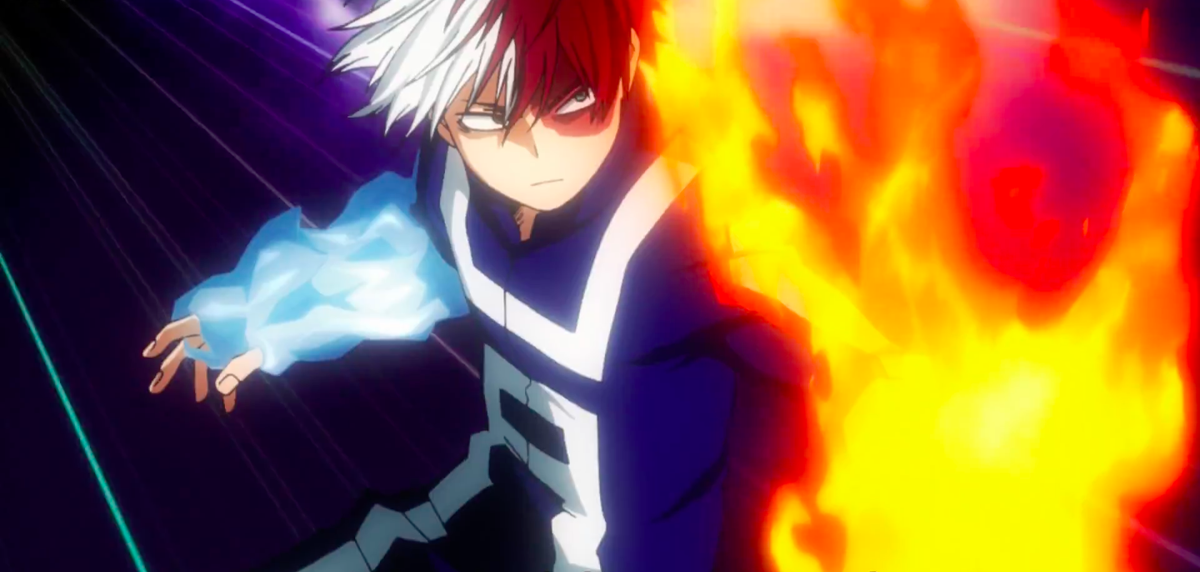 character: Shoto Todoroki Anime: My Hero Academia
First let's start off with getting into a Todoroki cosplay.
The things you will need are:
 A wig 
grey and teal contact lenses (which I currently don't own)
The costume (you can choose from either the school uniform, hero outfit, or any special event costume meant for the character)
Light teal high top Shoes
And this is optional but you can also out on some basic make-up
For his scar you will need:
Thin sheets of toilet paper
Liquid Elmer's glue
red ,dark red, and black paint
Paintbrush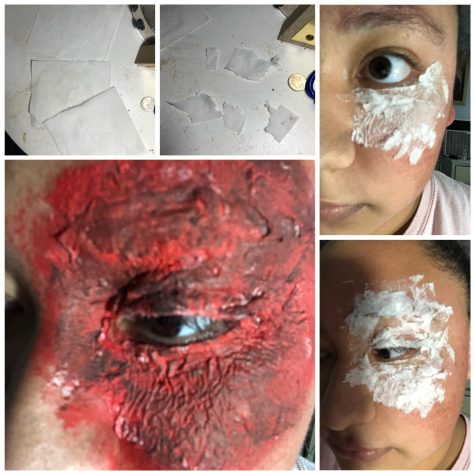 The first thing I did was tear small pieces of toilet paper and apply it around my left eye with glue. After letting the glue dry I then add red and black paint to finish off the scar look. This is optional, but before you start making his scare you can put on some basic make-up.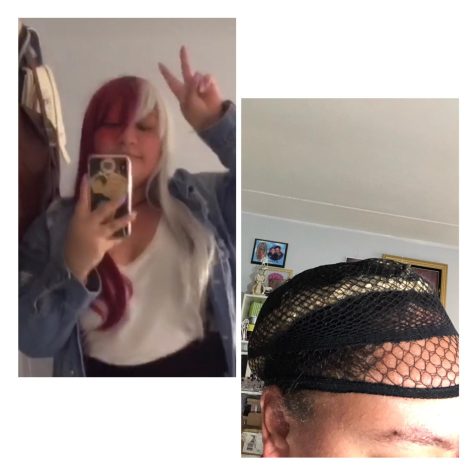 Moving on to the wig. I First  put my hair into two braids then wrap my hair around my head and tie it with a hair tie in the front.
After putting my hair up I put on my wig cap and hold it down with a clip or bobby-pin then put on the wig.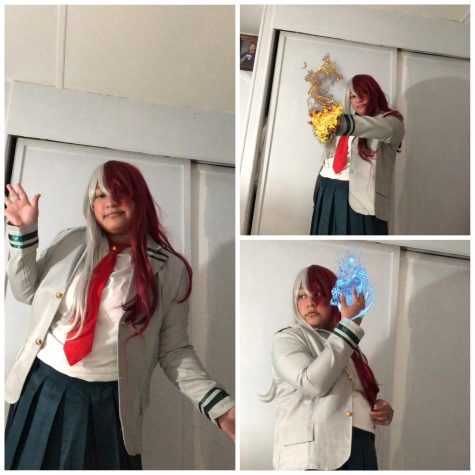 Let's now get into the costume. Now you might be wondering, where you can buy your cosplay?
I recommend some online cosplay shops such as EZcosplay, ProCosplay and even Etsy. You can also buy cosplay from Amazon but sometimes, if not most times, it can be crappy quality. If you do buy from amazon I HIGHLY recommend reading the reviews and get a size or two bigger than your actual size.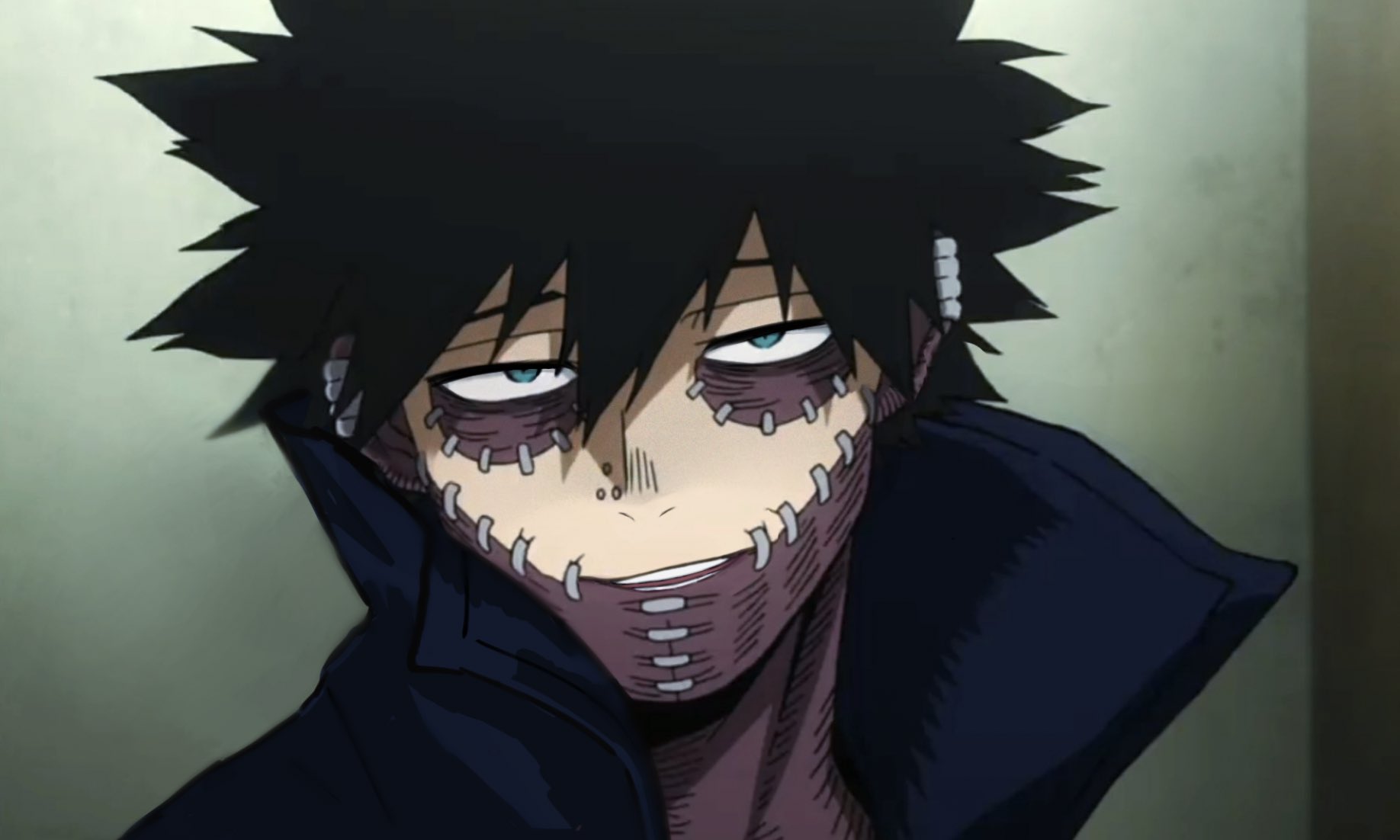 character: Dabi anime: My Hero Academia
Now on to cosplaying Dabi
The things you will need:
Black wig
teal contact lenses
White shirt
Black or navy blue pants
Silver chunky belt 
Black tattered collar jacket or button up
Black mens dress shoes or black combat boots
Fake piercings (optional)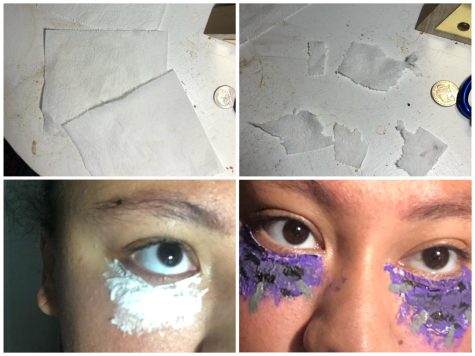 For his scars you will need the same items used for Todoroki's scar, but replace the red paint with a dark purple paint and metallic silver paint.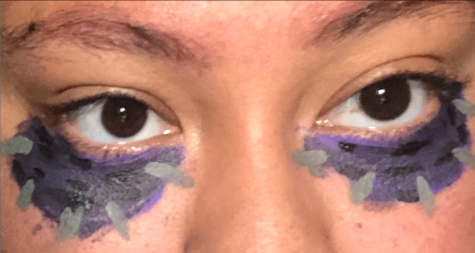 To get into a Dabi cosplay you can put on your base makeup but I don't think it's necessary, because you will be applying fake burn scars into your face. Which is the same application process for Todoroki except you will apply the toilet paper under your eyes, ears, lower jaw, neck, and hands. The reason as to why I say you will be applying the toilet paper onto your hand instead of your arms, is because you will most likely be covering your arms when in cosplay. For the staples that connect his burnt skin to his normal skin you can paint on little lines using a thin paint brush with metallic silver paint or grey paint. Another way to do his burn scars is to paint the areas that are needed to be painted with purple and dark purple body paint in case you don't want to do the toilet paper and glue method (same applies with Todoroki's eye scar)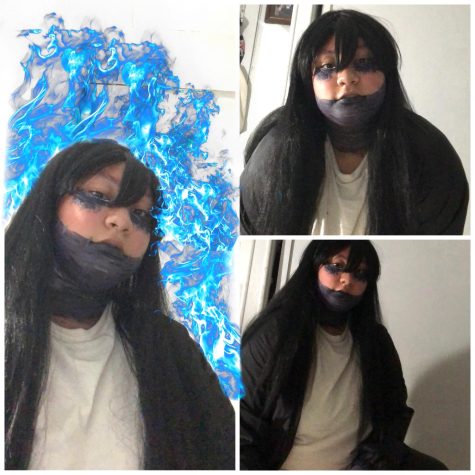 As for what he wears. You can buy Dabi's villain outfit online, but you can also wear his casual clothes by gathering items that you already have in your closet. This is called 'closet cosplay' where you can put on clothes that you have gathered to make an outfit a character wears or something a character would probably wear / inspired by a character.
And that's how you get into a Todoroki and Dabi cosplay. Now if you would like to dip your toes into the cosplay community and want to get into cosplaying yourself, here are some images of cosplayers dressed up to get an idea of what you can do.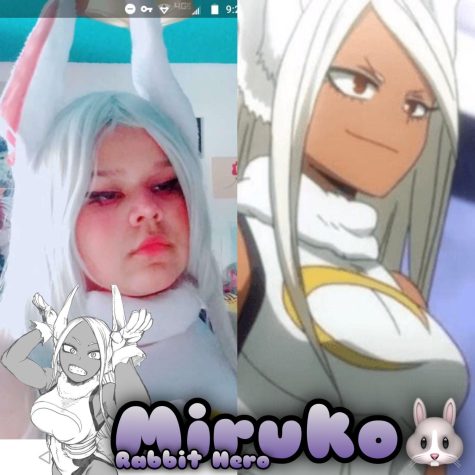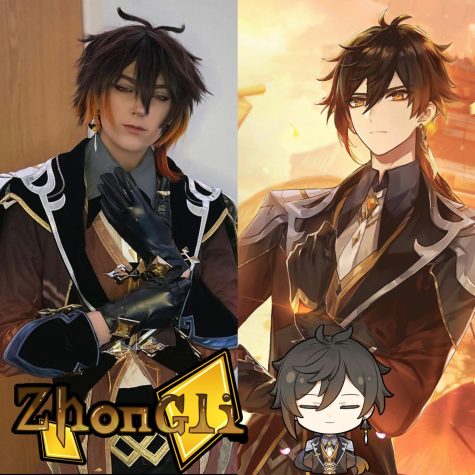 Lani cosplaying Zhongli from the video game Genshin Impact.
Instagram: @itslanicos
TikTok: @.ayoitslani