Righetti Varsity Tennis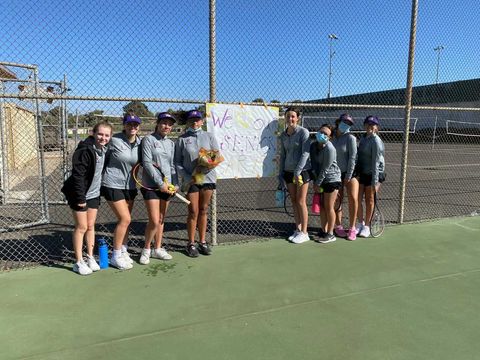 Righetti varsity tennis still goes on to be undefeated with the last score being 6-3. The last game was also the last home game. The team honored the match to Carys Tomilloso because she is a Senior which means this is her last year on the team. Since she missed yet another practice, she couldn't play at the game.
Tomorrow, October 14, is the last league game as next week is when the prelims and finals take place. Some of the team is nervous, but seeing how well they did this year they are hopeful. All the players will be out all day on Tuesday and Thursday. Good luck to our Warriors!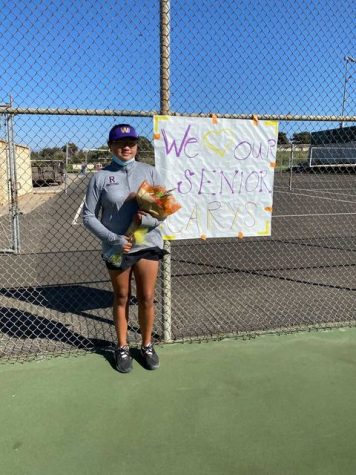 We'll miss you Carys!