Gladiator Paintball Park Zombie Hunt 2021
Looking to experience a scary event locally? Well beware- zombies have invaded Gladiator Paintball Park, and it's up to you to defeat them!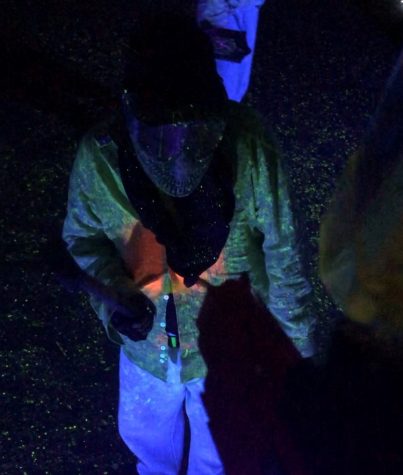 Gladiator Paintball Park, located in San Luis Obispo, returns with their 3rd annual Zombie Hunt event. If you are unfamiliar with Gladiator Paintball Park, it is located on the outskirts of San Luis Obisbo, at the location 1 Sutter Ave, San Luis Obispo, CA 93405. It is around a 40+ minute drive from Santa Maria, and is about 40 miles away. At Gladiator Paintball Park, they offer a variety of activities, such as Paintball (Lite), Airsoft, Nerf Wars, Axe Throwing, Hitman Time Trials, GellyBall, RC Cars, and Zombie Hunt (seasonally, for a limited time only). Prices vary depending on the activity, ranging from $6 to $25 per person.
So now, what is Zombie Hunt? Zombie Hunt is an interactive event where the goal is to hunt zombies, find serums, and most importantly, survive. It is recommended for ages 10 and up, and groups of up to 25 are allowed. During this activity, you are given a gun loaded with Gellyballs (low impact orbeez), which you are allowed to shoot "zombies" with. All that is needed to participate in this event is a signed waiver form and a pair of safety goggles.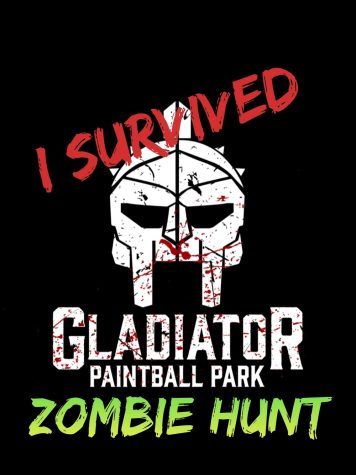 First, you will be given a quick briefing over the history of Zombie Hunt and what's to be expected. After all participants have assembled and the rules have been gone over, you will be taken to the shooting range, where everyone will be given their separate guns and ammo. Once everyone is ready, you will be led onto a dimly lit pathway in the middle of a field surrounded by an assortment of objects, which the zombies will jumpscare you from. Then, you may shoot the zombies as you continue to make your way down the dirt path. 
Once you have made it off the dirt pathway, you will be directed towards an abandoned looking school bus. Inside, there will be an ammo refill station, and more zombies will come and surround the bus. Participants will continue to shoot at the zombies, then there will be a puzzle that you have to solve in order to detonate a "bomb" (which is a smoke bomb). After you get off the bus, everyone will continue down another dirt path until they reach a cluster of abandoned structures and houses. There are 3 houses, and inside each house is a serum guarded by a zombie. Everyone is then instructed to find the serums and avoid any encounters with zombies.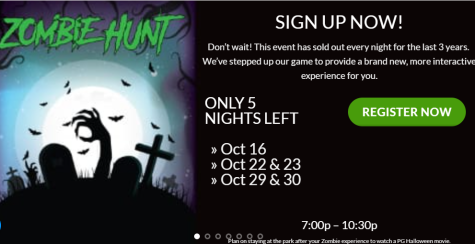 After everyone has found the serums, your guide will retrieve the serums from everyone, then you will proceed down yet another dirt path, still avoiding zombies. The event then ends with a free for all, where everyone can shoot each other (depending on if you have any ammo left). The event is approximately 45 minutes long, and the area is 10 acres long. One important thing to note is that the zombies WILL NOT shoot back at you, so don't be afraid! The price per person for admission is $25, and it is about a 30-40 minute wait. Here are the following dates for Zombie Hunt:
Oct. 16
Oct. 22 & 23
Oct. 29 & 30
The event lasts from 7:00 pm to 10:30 pm each night, and will be here for 5 nights only, so make sure to check it out, you can't miss this spooky event!