A Real-Life Atlantis in China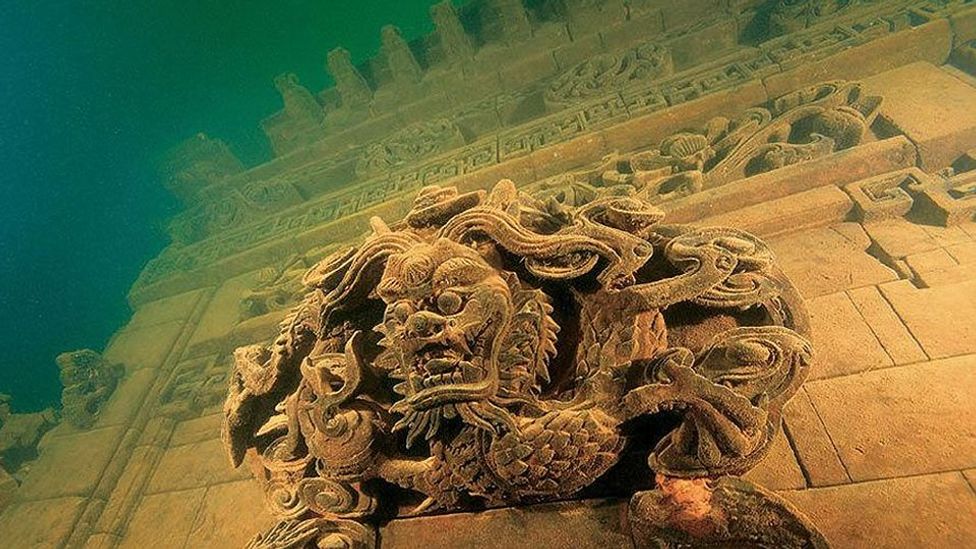 We've all heard the legends of Atlantis: an ancient utopian society known for its highly advanced people and technology that sunk into the sea when the people became corrupt and angered their gods. While this is simply another story that likely has little truth, real sunken cities exist all over the world. One of the most beautiful real underwater cities, nicknamed "China's Atlantis of the East," is known as Shicheng (the "Lion City") and is located within Qiandao Lake in Zhejiang province.
Truly one of the most breathtaking examples of Ming and Qing Dynasty architecture, this beautiful abandoned city was flooded in 1959 so that the Xin'an Dam and hydroelectric station could be built. For decades, the city remained untouched, 131 feet deep within the lake. However, in recent years, the city has been regained acknowledgment after the Chinese government organized an expedition in 2001. Additionally, the Chinese National Geography published photos and illustrations that showed the current state of the small city compared to that of its prosperous days.
A video titled "Qiandao Lake, Diving into sunken Lion City" was published in 2010 and shows the experience of diving and exploring the flooded city.
So what was Shicheng city like? It was built during the Eastern Hand Dynasty, which took place from 25-200 AD. Known as "the Lion City" because of its close proximity to the Five Lion Mountains (Wu Shi mountain), it was once a center of political and economic prosperity in its prime. The roads were paved with stone and the city was composed of six main streets that were surrounded by five city gates that connected five city gate towers. It has 265 archways with various animal and mythical imagery including lions, dragons, phoenixes, and historical inscriptions.
The city has surprisingly been well-protected from the elements over time, including its wooden structures and stone streets. Now a tourist destination, some experts have suggested that water be pumped out of the lake and another protective wall be built. However, this would cause more harm than good after a test involving removing a few of the beams proved that they shrank when exposed to air. Advanced divers are welcome to explore the area between April and November through dive companies such as Big Blue and Zi Ao Diving Club.
While Shicheng may not have the legends and mythical allure of Atlantis, it is undoubtedly a beautiful and unique tourist destination that should be preserved for future generations.