Girl from Nowhere Review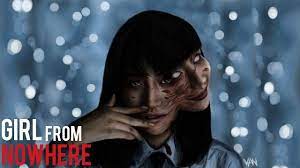 "Girl from Nowhere" is a Netflix™ original show that has two seasons. Season 1 has thirteen episodes while season two has only 8 episode. The genres are horror, drama, mystery, anthology series, thriller, fiction, and fantasy television. This was written by Kongdej Jaturanrasamee.
This plot of this show revolves around a girl named Nanno who transfers to different private schools. As she goes to these different private schools, she exposes deep secrets, hypocrisy, and lies that they try to hide. Nanno is able to turn people against each other without much effort and later is revealed to be a sort of immortal entity.
Fun Fact:
The lead character, Nanno, is a Thai actress named Chicha Amatayakul. She has been in 9 other movies and TV shows.
Link for Featured Image: Girl Form Nowhere Fanart