My NBA Awards Predictions
With the new NBA season there also comes a new set of awards that need to be given. These awards include Most Valuable Player, Rookie of the Year,  Defensive Player of the Year, 6 Man of the Year, Most Improved Player, and Coach of the Year. The NBA season is only a few weeks in, but I'm going to be giving my predictions on who I think will win these awards based on what I have seen and players I could see winning them.
Most Valuable Player:
Kevin Durant
Brooklyn Nets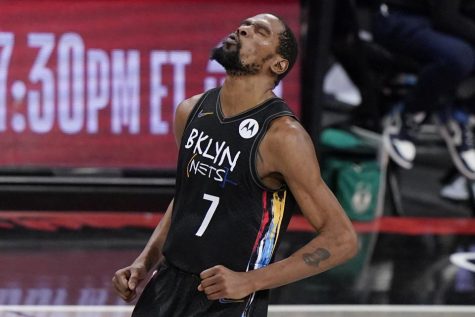 Starting off with the most exciting award to most people, MVP, I think it will go to Kevin Durant. I was very 50-50 about whether to give this to Stephen Curry of the Warriors or Durant, but it ultimately came down to how the Nets are a clear championship contender and how they will do very well in the eastern conference rankings. I don't think the Warriors will do as well and usually the MVP goes to a player that is on a team with a top 4 ranking in their conference. I also think Kevin Durant is the best player in the world right now, and with Irving not playing he will be putting up MVP stats.     
Rookie of the Year: 
Cade Cunningham 
Detroit Pistons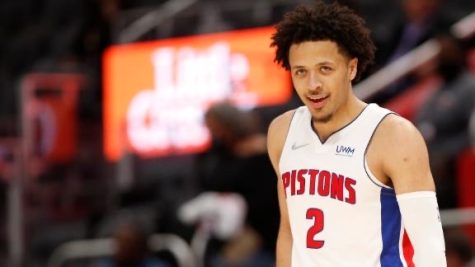 Rookie of the Year this year is a clear race between the 1st and 2nd pick from the 2020 draft, Cade Cunningham and Jalen Green. This was probably the toughest decision for me because both will be making very strong cases this year. Jalen Green being a scoring machine and with Houston not being very good this year, so he will plenty of opportunity to put up shots. He can easily put up 20ppg as a rookie. But this award is much more than scoring, and that is why i'm giving it to Cade Cunningham, he is a well-rounded player who can do it all. A tall guard who can score, pass, rebound, and lead this not very good Detroit team. 
Defensive Player of The Year:
 Bam Adebayo
Miami Heat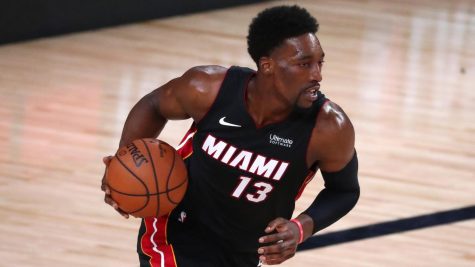 DPOY is usually given to big men and I didn't really know who I'd pick, so I just decided to give it to the best defender on one of the best defensive teams and that is Bam. I really like the Heat's roster this year, and I think they'll do very well this season. 
6 Man of The Year
Tyler Herro 
Miami Heat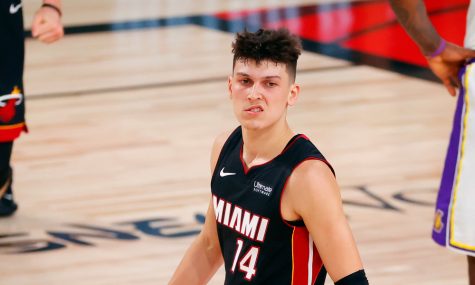 6MOY I have another Heat player. 6MOY is usually given to the bench player that averages the most points and right now Tyler Herro is averaging 22ppg OFF THE BENCH, which is absurd. I think this is the year Tyler Hero will make a huge leap (which is what people expected him to take last year).But anyways. Tyler Herro will give a huge scoring boost off the bench, which the Heat desperately need.
Most Improved Player
Michael Porter Jr  
Denver Nuggets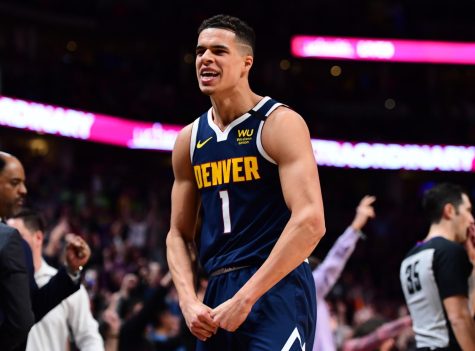 This upcoming year with Jamal Murray out until the playoffs with an ACL injury, MPJ will be the 2nd option next to Jokic. With signs of him starting to break out in the previous season, I think this is the year he finally breaks out and becomes the star that he was projected to be on draft night.    
Coach of The Year
Nate Mcmillan 
Atlanta Hawks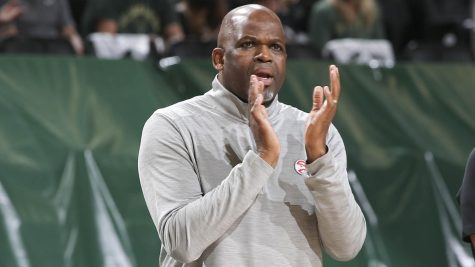 Last year Nate Mcmillan took over mid-season and led to the hawks to the Eastern Conference Finals, which nobody predicted. Maybe it was a fluke, but I think the Hawks had really good squad with a very good coach. This year they're going to get a full year with Nate Mcmillan as their head coach, so I think they'll be even better.