Ernest Righetti's Fiesta Mexicana!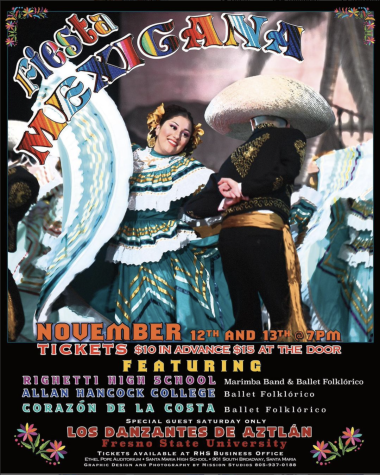 Ernest Righetti High School's ballet folklorico has finally hosted Fiesta Mexicana 2021! After two year do to the COVID-19 pandemic. Righetti's own folklorico and marimba program has revisited the exciting event by hosting Fiesta Mexicana, a special show presenting the many dances of Hispanic culture with songs such as: Cumbia, Salsa, and of course folklorico.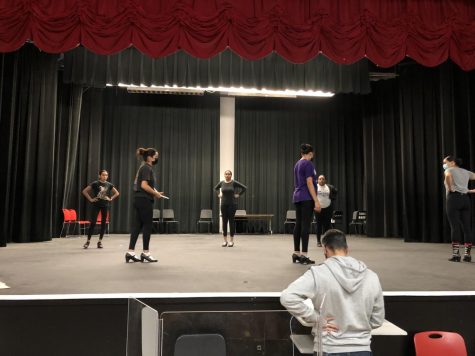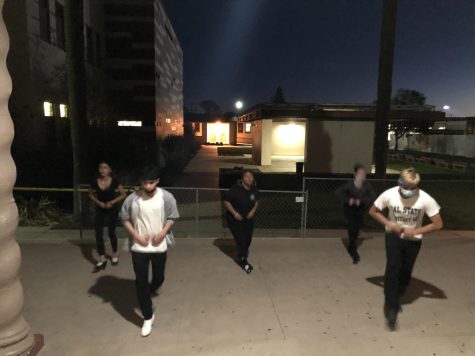 With about three months of practice, Righetti's ballet and marimba groups have been working their butts off for this show. Even though there were smaller performances leading up to Fiesta, we were getting more nervous and stressed as the days passed. Once the day of the show was quickly approaching, we set up the stage, dressing rooms and decorations.
As the night finally arrived, the dancers and band members were notified that all the tickets were SOLD OUT! With this information everyone became excited and nervous knowing they have to put extra effort into the performance. Three minutes before the show started all dancers and band members circled around for a prayer that they do as tradition before any big performance. Once finishing the prayers, all Righetti dancers and band members circle around and say a couple of words and with that the show begins.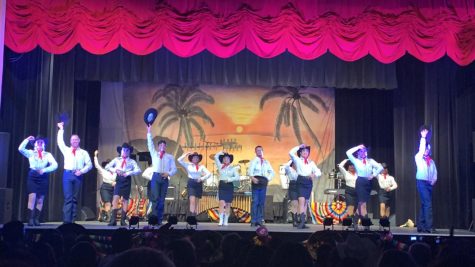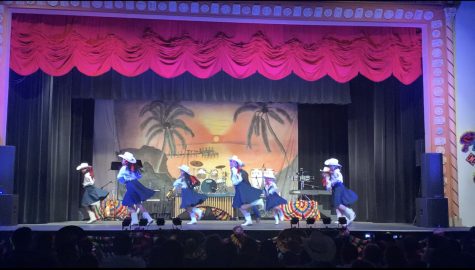 The show starts off with the marimba band playing Las Gaviotas, then the dancers come on stage with songs from the region of Baja California:
Corazon de la Costa with 'La Nopalera', 'Brinquitos', and 'Picame Tarantula'
Righetti with 'La Boda de Cuitlacoche', and 'El Potro'
The next region being performed was Sinaloa danced by Allan Hancock with 'Aves De Sinaloa'. After Hancock's performance, Righetti's marimba band takes the stage with 'Crei' and 'Una Lampara Sin Luz' from the region Bolero Ranchera.
After marimba finishes their songs, Crazon de la costa continues songs from Sinaloa with the songs: '
La India Bonita'
'Camaron Pela'o'
'El Toro Viejo'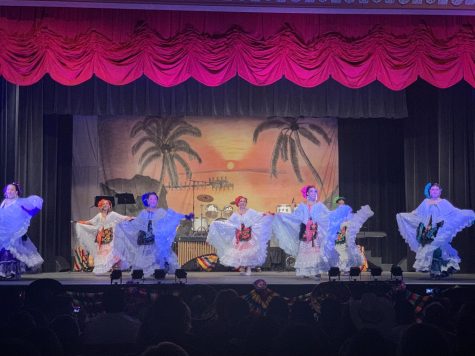 Righetti came back and takes the stage with the region Huasteca Veracrucana with the song "La Azucena". Then Righetti's marimba performs 'La Gallina' from Cumbia, and Allan Hancock right after dancing Salsa with the song 'Abombachacha'. After the performance the audience and dancers had a 15 minuet intermission to recharge and talk to families. Later after the intermission all the dancers went back into their dressing rooms and danced to the regions listed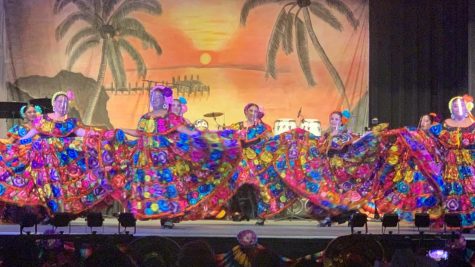 Righetti-Chiapas:
Las Chiapanecas
El Rascapetate
Allen Hancock – La Peninsula de Yacatan:
Recorrido por Coampache y Yucatán
Righetti Marimba Band –Rock en Espanol:
Te Quiero
No Dejes Que
Corazon de la Costa- Veracruz
El Pega Pega
Zapateado Veracruz
El Vanelo
Allan Hancon-Aguascalientes
Sones de mi Tierra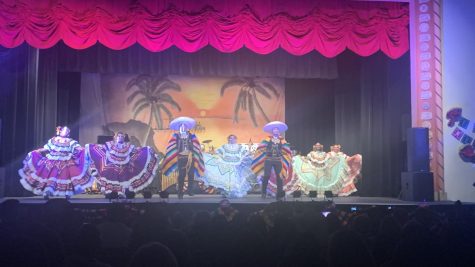 Jaliso
Righetti: La Gavilan, Las Alazanas
Corazon De la Cruz: Popurri Jalisciense
Righetti Marimba Band: Ay Jalisco No Te Rajes
All Dancers: El Jarabe Tapatio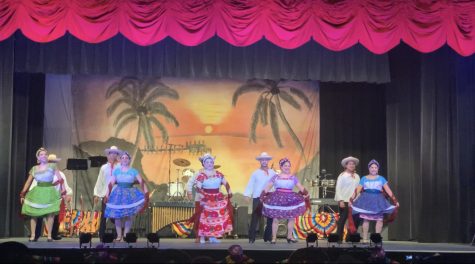 And with that the show ended with a bang! The Saturday show featured the same songs but with the special guests Fresno State Folklorico group. A special thanks to the students and staff along side everyone else that showed up to support the show. Now be prepared for Righetti's Folklorico and Marimba's Big Show happening sometime in the future. Hope to see you there!