FREE Science Program Available to ERHS Students!
The EAOP program (Early Academic Outreach Program) at Righetti is providing a FREE opportunity for students of all high school grade levels to participate in Saturday programs on the beautiful UCSB campus. There are two sessions, February 26th and March 5th, 2022 from 10am-3pm.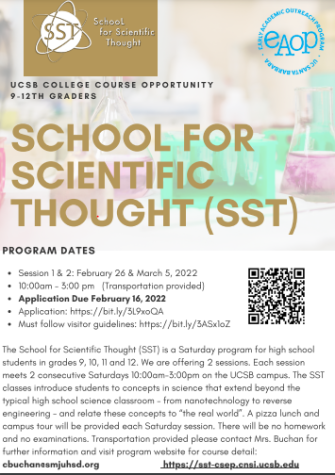 This program provides students with programs that expand their scientific and STEM knowledge and give them education beyond the classroom. With each session, transportation to the campus is provided as well as a tour of the campus and a pizza lunch. The program is strictly extracurricular and will not include tests or homework. The program is designed for students who are interested in scientific and engineer-related fields and is a great opportunity for them to see the UCSB campus.
Students are able to choose from five different course options including topics such as astronomy, geology, biomedical technology, and quantum physics. Applications are due February 16th, 2022, and space is limited to 30 Righetti students.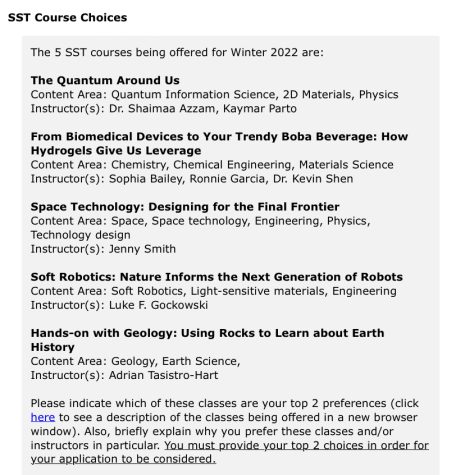 Mrs. Buchan ([email protected]) can answer any questions regarding the program (her office is located in the College and Career Center). Students must have received the COVID vaccine, including the booster shot as per UCSB protocols unless they have an approved exemption.
Application site: https://bit.ly/3L9xiQA
Must follow visitor guidelines: https://www.ucsb.edu/COVID-19-information/return-to-campus-requirements