Righetti Basketball & Soccer Teams Enter Winter CIF Playoff
Starting today. Feburuary 15th, Righetti's Boys and Girls Basketball teams will begin competing in the Winter CIF Playoff, starting their "CIF Journey on the road" according to Warrior Athletics and Principal Ted Lyon via StudentSquare.
The Righetti Girls Soccer Team will begin their CIF Playoff tonight, being a home game against San Joaquin Memorial at 6 PM.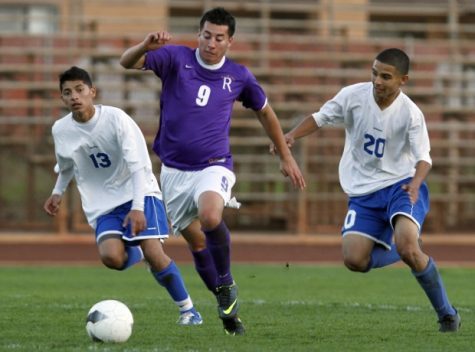 On Tuesday, February 15th, the Boys Basketball Team will be playing against Mt. Whitney and the Girls Basketball Team will be playing against Buchanan on Friday, February 18th.
All CIF Playoff tickets must be purchased online, even if you are a student. You can purchase them on the GoFan website.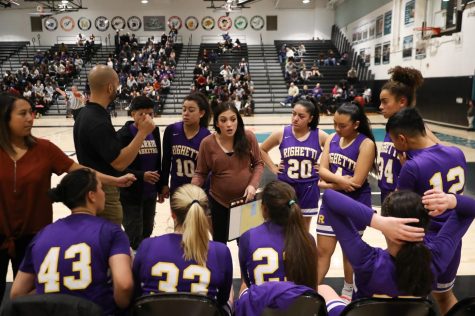 Here is the upcoming schedule for Warrior Athletics:
Tuesday, February 15 @ 6:oo PM (Visalia, CA): Righetti High School Boys Basketball vs. Mt. Whitney High School
Tuesday, February 15 @ 6:00 PM (Santa Maria, CA): Righetti High School Girls Soccer vs. San Joaquin Memorial High School
Friday, February 18, @ 6:00 PM (Clovis, CA): Righetti High School Girls Basketball vs. Buchanan High School
Wednesday, March 9, @ 12:01 AM (Templeton, CA): Righetti High School Boys Baseball vs. Templeton Eagles
Friday, April 1, @ 6:00 PM (San Luis Obispo, CA): Righetti High School Boys Volleyball vs. SLO Tigers
Saturday, April 6, Time TBD (Templeton, CA): Righetti High School Girls Softball vs. Templeton Eagles
Thursday, April 28 @ 10:00 AM (Morro Bay, CA): Righetti High School Boys Junior Varsity Volleyball vs. Morro Bay Pirates
Thursday, April 28 @ 11:00 AM (Morro Bay, CA): Righetti High School Boys Volleyball vs. Morro Bay Pirates
Friday, May 6 @ 12:01 AM (Templeton, CA): Righetti High School Boys Baseball vs. Templeton Eagles