PTSA Senior Scholarship BBQ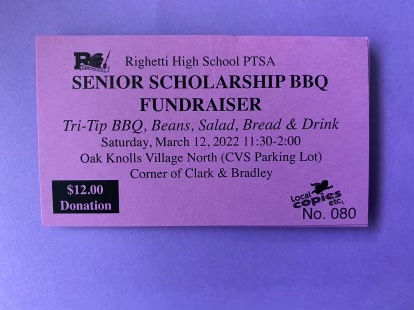 In order to fund Righetti PTSA Scholarships for senior students, our PTSA is holding a tri-tip BBQ. Senior students are pre-selling tickets until March 12th.
The BBQ will be held on March 12th and those who are interested in supporting the BBQ can also purchase tickets at the BBQ and car show, which takes place at Oak Knolls Village North (CVS Parking Lot) on the corner of Clark and Bradley. The meals include a tri-tip BBQ, beans, salad, bread, and your choice of a drink for a $12 donation. The meals will be available from 11:30am-2pm.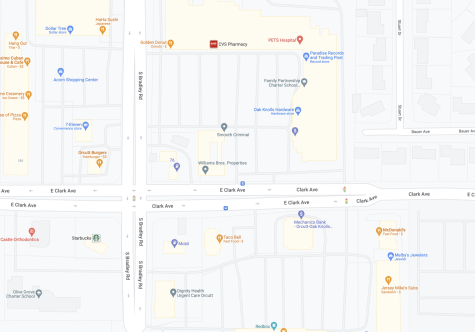 Those who are interested in purchasing tickets are encouraged to buy them directly from seniors. This is because seniors receive one community service hour for every ten tickets they sell. In order for these students to receive a scholarship, they must complete ten total hours of community service and this is a key way in which students receive their hours.
Tickets can be purchased from Calista Freeland through [email protected] and arrangements can be made to deliver the tickets. Tickets can be purchased through cash or check, but other forms of payment are also available upon request. There are also a handful of other seniors who are also selling BBQ tickets as well.
There will also be a car show held by the Knights of Columbus Council  across the street which is helping to support students at St. Louis de Montfort Elementary School and St. Joseph High School from 10am-3pm. Check out the car show and then stop by for a BBQ meal across the street to support students throughout the Santa Maria and Orcutt area!