RHS's Ballet Folklorico and Marimba Band 43rd Annual Big Show
Righetti's own Ballet Folklorico and Marimba Band has hosted their 43rd annual Big Show after two years. The groups performed songs from Baja California, Chihuahua, Chiapas, Sinaloa, and Jalisco. The dancers had gone all out showing off all their hard work, as well as the band members.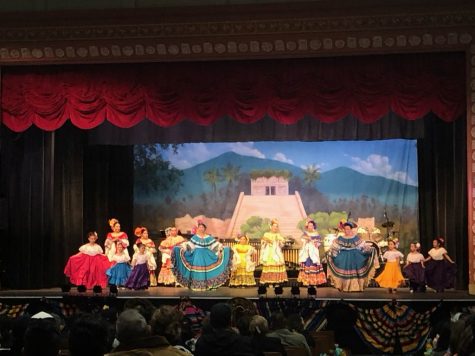 The show begins with special guests Corazon de la Costa performing songs from the region of Sinaloa, with the Righetti folklorico group opening after that.
Baja California:
Frontera/ El Potro
El Cerro de las Abejas
Mi Baja California
Boda de Cuitlacoche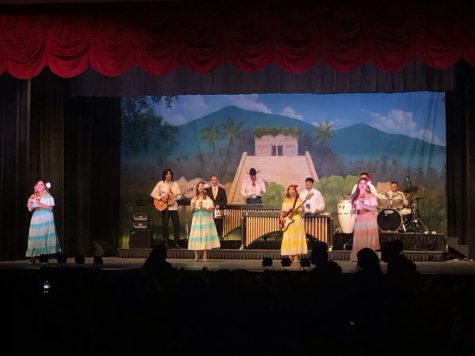 Righetti's Marimba: Sung by Maria
Adios Amor
Lampara Sin Luz
Crei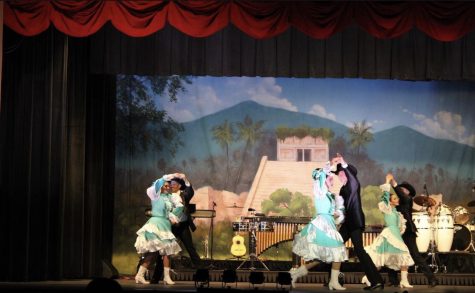 Ballet Folklorico – Chihuahua:
La Loca
Las Gallinitas
Luz y Sombras
Marimba band:
Ballet Folklorio + Marimba:
Las Chiapanecas
El Rascapetate
El Piri
Then after the great performance from the region of Chiapas, the show takes a quick 20 minute intermission where the attendees take a break. While dancers and band member are allowed to go say hi before having to go backstage to start the next region, Sinaloa.
Ballet Folklorico – Sinaloa:
Intro- El Sauce y la Palma
La Cuichi
El Toro Mambo
Marimba Band:
Te Quiero – Sung by Leo
No Dejes Que- Sung by Maria
Tren al Sur- Sung by Maria
Luz del Dia- Sung by Leo
Ballet Folklorico- Jalisco:
La Mariachi
El Polvorete
Las Alazanas
As a final section for the marimba band, They play a tribute to the late ranchero singer Vicente Fernandez with the songs:
Volver Volver- Sung by Leo
Hermoso Carino – sung by Maria
La Lat del Monte – sung by Leo
Now coming to the end of the show the ballet folklorico dancers perform their final song. However this last performance is danced by the seniors of the group Ana Espinoza(performed on Friday), Geraldy Fuentes Maganda,(performed on Friday) Sarai Rodriguez( performed on Friday and Saturday), Marissa Cuellar(performed on Saturday), and Kathy Hermenegildo Maganda(performed on Saturday).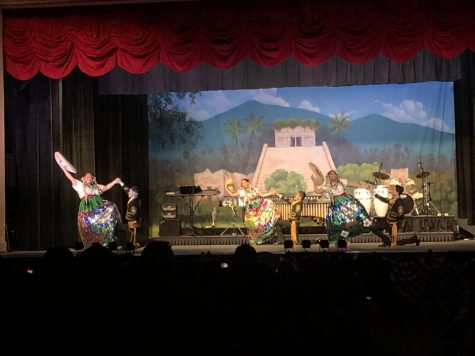 Ballet Folklorico [Seniors]:
With that the show came to an end, BUT on Saturday April 2nd right after the audience participation. Mr. Gabaldon calls up all the Seniors of 2022, along with the Seniors of 2020, for a speech thanking the dancers for all their hard work and for joining the group, wishing them well for years to come. Now that concludes the Ernest Righetti High School Ballet Folklorico and Marimba band's 43rd annual BIG SHOW!