2022 Prom Tickets On Sale Now
It's that time of the school year where seniors are getting ready for prom!
The Righetti Class of 2022 just announced on their Instagram page (@warriors.class.of.2022) that 2022 prom tickets are on sale in the business office as of today, Wednesday, April 13th.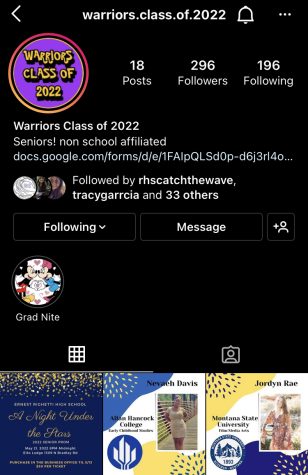 The theme of this year's prom dance is "A Night Under the Stars" and tickets are on sale for $50 per person. Prom will be held on May 21, 2022 at the Elks Lodge, which is located on 1309 North Bradley Road.
Prom will be held from 8 PM until 12 AM, and tickets will be available for purchase until May 13th.
In order to attend prom, you must meet the following requirements:
Sign a sober contact prior to ticket purchase
Have a minimum GPA of 2.0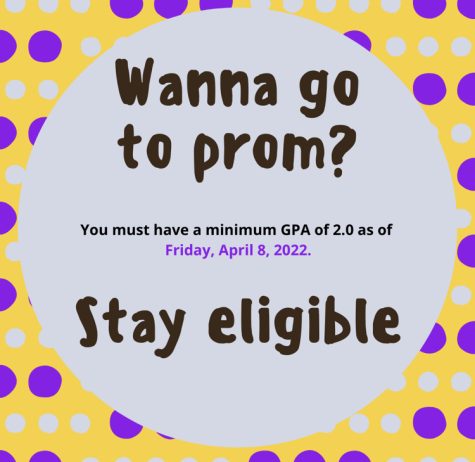 You're eligibility to attend prom will be based off of this current grading period's grades, so it is strongly advised that all students do their best this grading quarter and turn in all work, including any missing or late assignments so that they can attend prom.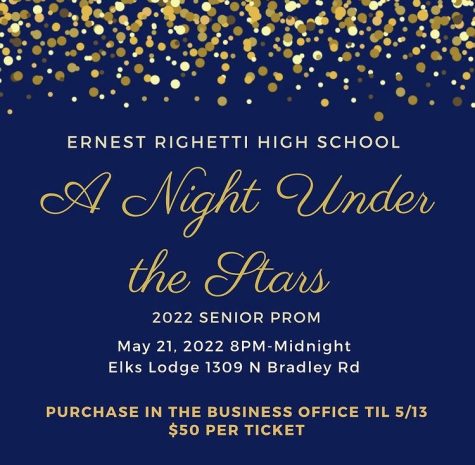 Again, you will need to fill out a sober contract before you can buy your prom ticket. You can find physical copies near the business office window or online here. Approval through signature on your contract is required from library staff, which can be located in room 225.
Your senior prom is a once in a life time opportunity, so don't miss out on it!