Santa Maria Kite Festival
This year, Righetti ASTRA participated in the annual Santa Maria Valley Discovery Museum Kite Festival at Rotary Centennial Park on Saturday, April 16 from noon to 4 p.m. Righetti students handed out free books to children (and their parents) and promoted their club (a community service club with a focus on childhood literacy). Students Nathan Freeland, Calista Freeland, and Nomar Niz-Castillo participated and led a game of corn hole in which children played to win free kites. Additionally, there were numerous food trucks and booths that provided different prizes. Booths included local car dealers, the Santa Maria Discovery Museum, and other local vendors. Professional kite flyers and music as well as a kite "drag race" were also popular attractions.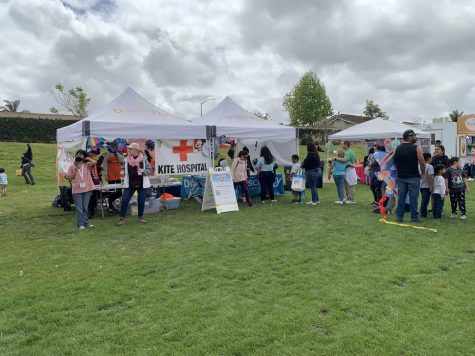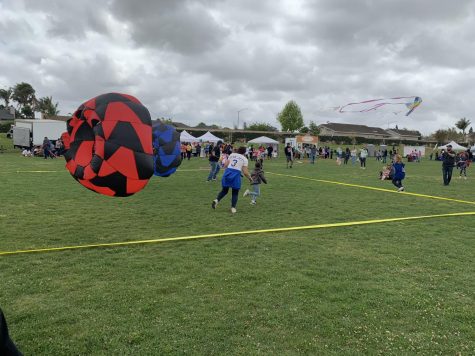 Students from Righetti also volunteered with the City of Santa Maria to provide clean-up and set-up for the event as well as for the Santa Maria Discovery Museum running the Kite Hospital by fixing broken kites. This event was a big success as Righetti ASTRA gave out all of the boxes of books and kites that were brought.
This is especially exciting due to the recent success of the Spring Book Drive, which brought in numerous books for the ALTRUSA (mother club of ASTRA) storage unit, and giving out these books helped to make room for the new ones received as well as encourage reading in children across the Central Valley.