Jack Harlow "Come Home The Kids Miss You" Album Review
Though this review is behind by a week or two, I still wanted to write one on it because I've had a few of the songs on repeat. Come Home the Kids Miss You is the second studio album by Kentucky born rapper, Jack Harlow. It was released on May 6, 2022 through Atlantic Records. This project features some big names like Drake, Justin Timberlake, Pharell, and Lil Wayne.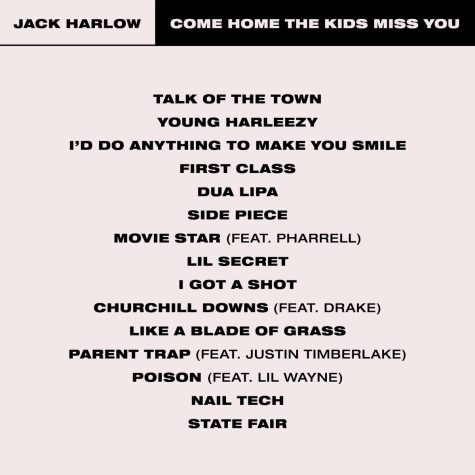 With all the hype surrounding Jack's name and his internet persona everything felt like it was leading up to this release, but it was just more of what we've been hearing from him. At this point, we know who Jack Harlow is artistically, and that is an artist who makes high school / college campus hits with some clever one liners. This project feels like a 2nd introduction to who Jack Harlow is. Jack is super calm on this album and it seems as though he's playing it safe with this one. He seems very one dimensional with his monotone flow. There are so many mediocre songs on here that I feel like could've been recorded by someone in their own basement and done just as good like "Due Lipa", "Like A Blade Of Grass", and "I Got A Shot". Jack's charisma just didn't translate into this project. Come Home The Kids Miss You at first glance is not a bad sounding album, but is vapid at a closer look.
Favorite Songs: Lil Secret, Churchill Downs
4/10