Public Art of Santa Maria
While on a drive through town, have you ever noticed beautiful murals painted on buildings or unique art sculptures along the road?
For years now, Santa Maria has been expanding its public art scene through various locations and spots all over town. Murals, mosaics, sculptures, and paintings on utility boxes are all forms of art that have been implemented into the public art program in hopes of making Santa Maria feel more bright and welcoming.
Through ArcGIS StoryMaps, the city of Santa Maria has created a map which displays all locations containing official public art of the city. Click here to view the website. Guadalupe and Orcutt are not included in this.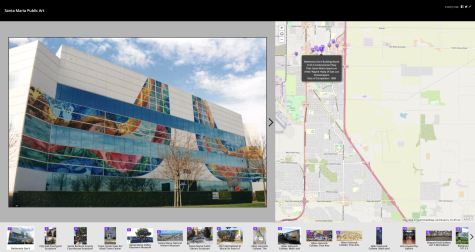 There are currently 40 pieces of official public art spread across Santa Maria, with some popular pieces including the Mother and Son sculpture in front of City Hall and the murals on the Discovery Museum and the Betteravia Government buildings.
Here are a few pieces of art included on the map, which you may have seen before:
1.) Santa Maria Spectrum by Wayne Healy of East Los Streetscalpers (2125 S Centerpointe Pkwy) Completed 1989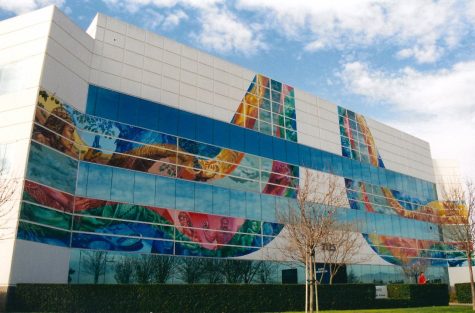 2.) California Poppies Utility Art Box #7 by Laura Lozano (Corner of S College Dr & E Betteravia Rd) Completed 2017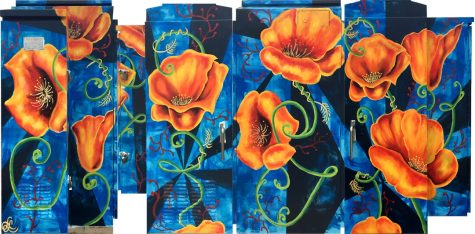 3.) Welcome to Santa Maria by Rueben Espinoza (110 E El Camino St) Completed 2018

4.) Town Center East Art Kiosk by Mike McNutt (Corner of Cook St & S Broadway) Completed 2015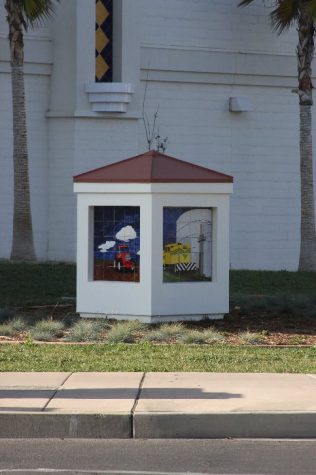 5.) Mother and Son by Clement Renzi (110 E Cook St) Completed 1985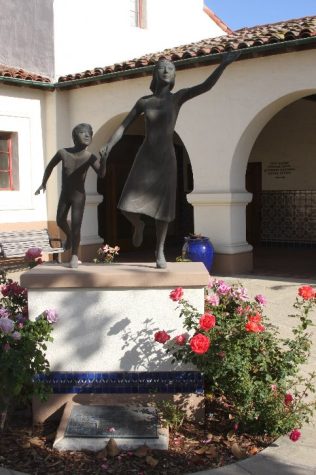 If you are interested in art, I definitely recommend checking out the map and visiting these locations all over town!