BLACKPINK's Latest Release 'Pink Venom' a Facsimile?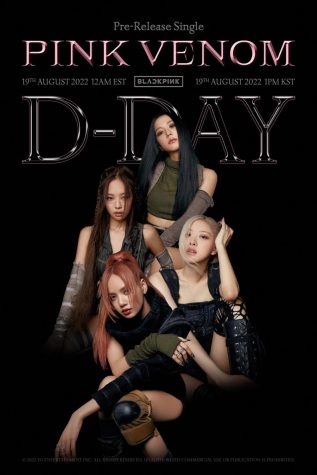 On August 19, 2022, BLACKPINK released a brand-new song titled "Pink Venom." A rumor has circulated that the song is a copy paste or duplicate of the verses of other artists' lyrics.
Jisoo, Jenni, Rosé, and Lisa, members of the South Korean girl group, recently dropped their first track in two years. As of the time of writing, the song's video had received more than 50 million YouTube views in just 9 hours.
Fans were poring over every element of the pre-release track for their upcoming comeback album, Born Pink. Because of the parallels between Pink Venom's lyrics and those in the aforementioned songs, BlackPink (BLINK) and the other artists' fans are going absolutely nuts.
Although many people were charmed by Jennie and Lisa's old school hip hop rapping, others were astonished when they read and hear the lyrics.
The first line of Jennie's part which is the First Verse, "Kick in the door, waving the coco," may sound pretty familiar because it is also a lyric from THE NOTORIOUS B.I.G.'s Kick In The Door.
Lisa is initially heard singing begins with, "One by one then two by two, Everything collapses at the flick of my fingertip," which interpolates Pon De Replay, Rihanna's breakthrough single. Another part of the song performed by Lisa, "Makes no sense, you couldn't get a dollar outta me", according to fans, is identical to the track P.I.M.P. by 50 Cent.
Rihanna, 50 Cent, and Notorious BIG's verses were allegedly utilized in the song in a way comparable rather than being explicitly duplicated, according to BLINKs. Simply put, the female group honored or gave credit to these gifted musicians with their pre-release track, Pink Venom.
On August 22, a TikToker named @jarredjermaine uploaded a video to the platform pointing out how Pink Venom, BLACKPINK's newest song, is similar to various other American songs which was already mentioned earlier. BLINKs defended the group when the TikTok video went viral and criticized the TikToker for drawing conclusions without conducting thorough research.
Fans argue that there is a contrast between outright "plagiarism" and "interpolation."  When anything of a specific form or character is injected into another thing, that is referred to as "interpolation".
BLINKs think that if the group had stolen the song, they would already be in legal trouble.