The Unsettling Dilemma Of Cara Delevigne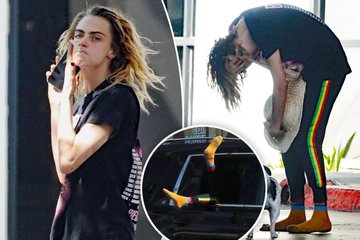 Cara Delevigne ,model/actress, who is widely known for her quirky personality and sense of humor, has apparently caused concerns amid people close to her by being embroiled in a string of weird situations recently.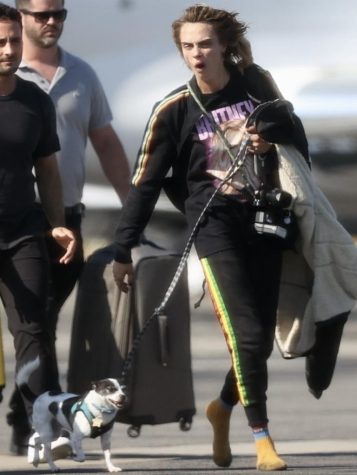 On September 25,2022 ,she was spotted talking on the phone at one point, stooping over, dropping her phone, and moving around jitterily as if she were unable to control her movements at Los Angeles' Van Nuys Airport.
Cara was shown in the picture donning a Britney Spears T-shirt, a pair of black joggers with red, green, and yellow stripes, as well as yellow socks and no shoes. Even before to arriving at the airport, the "Suicide Squad" star hung her feet outside of the car. She arrived for the trip over two hours late, said a witness.
Eventually, Cara's secretary showed up. The attendant was seen carrying Cara's puppy and a straw hat with the word "Hungover" written across it in neon pink as the two made their way to Jay-Puma Z's personal plane.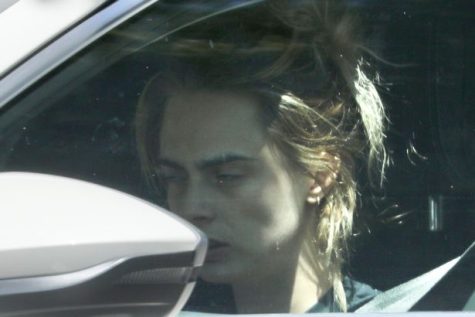 She was photographed smoking in the driver's seat of her automobile and consuming drops of an unknown substance while sitting in it, appearing unwell. She was witnessed changing in her Audi at one point before parking on Melrose Avenue to browse racks of self-pleasure toys for around 30 minutes.
'We are all really concerned,' a close friend of Cara reportedly told The Sun. She has been burning the candle at both ends lately, and it's clearly dragging on. The situation has been escalating for a few weeks, and Cara's family is engaged. There is talk of mounting some sort of intervention and ensuring Cara receives the care she may well need.
Cara might be perfectly fine, but if she's having trouble with her mental health, let's give her some space so she can seek any necessary assistance. Conspiracy theories should never be used to harass celebrities; that is all there is to it.
https://youtu.be/kfsyMoorEOA