Ballet Folklorico
On September 9th and 10th there was a show on ballet folkorico at Santa Maria High School. My sister and I were able to attend the show on the 9th at 7 pm to 9 pm. If you have never heard about ballet folkorico. Ballet folklorico was started by Amalia Hernandez in the late 1950s in Mexico. Ballet folklorico is a traditional folk dances that have been choreographed by Amalia Hernandez. These dances are design to honor the Mexican culture with their bright colored costumes, hair accessories, and make up looks. Also with the traditional music that goes the the tricky dance moves. Ballet folkorico is a really beautiful culture dance that I really enjoy watching.
When I had enter the theater I was greeted with people welcoming me in. In the main entrances their was delicious food so you can snack on while watching the show. There was a lot of different type of food and drinks that smelled really good. When you enter to sit down there was a women who was giving booklets out to people to give extra information about the show. In the beginning of the show there was people singing, the lady's that were singing had such beautiful voice. From there the show began, the audience was really enjoying the show and they were really enthusiastic.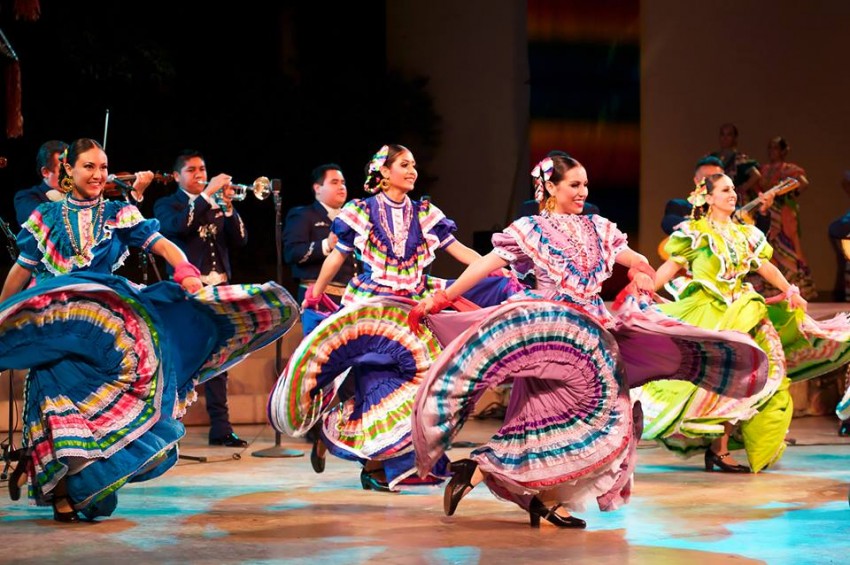 When the show ended I was so amazed how these people can be so talented and work so well with each other. My favorite part was when the dancers were dancing its so entertaining to watch and seeing the beautiful dresses moving in circular motions. The show was amazing I loved how their was a good variety dances. I really enjoyed the show it had so many things that I liked such as having good lighting, good performances, and overall the show was very well organized. I would definitely recommend for everyone to go to the next show next year.