keeping your cars maintained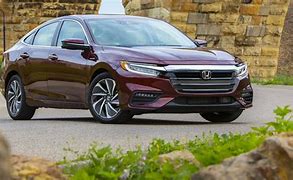 like I've said before you can't just put gas in your car and expect it to run fine for the years to come, you gotta do things to maintain it like changing your oil in both your engine and tranny, check your coolant, and as we're talking about today, rotate your tires, this is more to extend the life of your tires as if you don't do this you will most likely have unevenly worn tires and that can be costly because they are not cheap, to do this will want to get the right tools or take it into the right people, you can normally take your car into the dealership and they will do your oil change and rotate your tires and some dealers even have special sensors that scan your tired tread to make sure they are not too far worn or to see if they are wearing evenly. but otherwise, if your doing it yourself be safe and use the proper tools, which would include jacks and jack stands that go under your car to lift it safely off the ground and keep it off so you can take off the tires and swap them with the ones from the front. depending on what kind of drive your car is  you need to switch them in a specific order, as show here: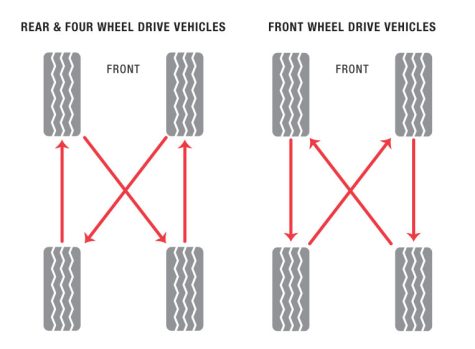 after you get all the tires switched into the proper order you want to checks  your car manual for torque specs on your tires lug nuts, because you want to ensure they are on correctly and tightly, failure to do so can result in major damage to your vehicle or worse. if you are not experienced in working in cars this is a more dangerous job as there is lots of room for error and you could get hurt or not do the job correctly, so it is best to take it into a experienced person or professional.