Enhypen 'MANIFESTO' World Tour in Anaheim Day:1
This weekend on October 2nd, the K-pop group Enhypen had their first concert starting off their world tour. The concert took place at the Honda Center in Anaheim, CA. This was their first tour date and first full concert in the US. I, who am a huge Enhypen fan, attended the concert. From the very moment of entering the arena everything was so perfect. There were so many fans and people who loved Enhypen and were excited to see them perform.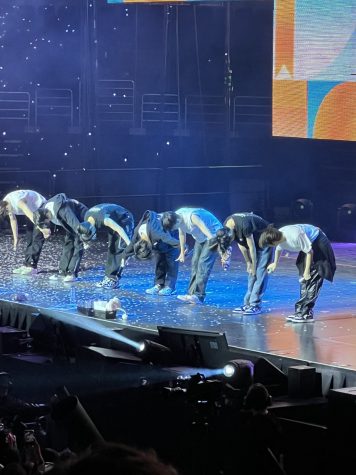 Enhypen is a seven member K-pop group which the members are Yang Jungwon, Lee Heeseung, Park Jongseong (Jay), Sim Jaeyun (Jake), Park Sunghoon, Kim Sunoo, and Ni-ki. Jungwon is the leader of this group, and he is the second youngest member. They debuted in 2020 from a Korean reality show called 'I-land'. Since then, they have become one of the most popular and well-known 4th generation K-pop groups ever. Enhypen has broken many records in the USA and Korea along with other countries.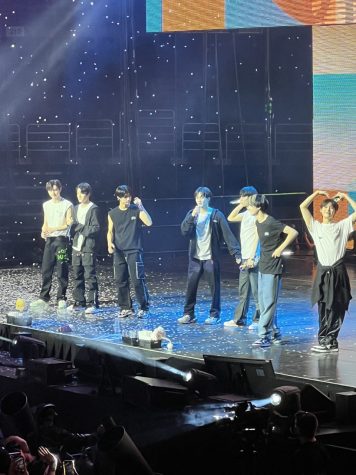 Their world tour started with two dates in Korea and multiple dates in the US with more dates in Japan. It is just the beginning of the tour, and they have a long way to go but it was a perfect concert. They sold out the whole 18,000 seat Honda Center on their first concert. Being a newcomer group is an amazing achievement to accomplish.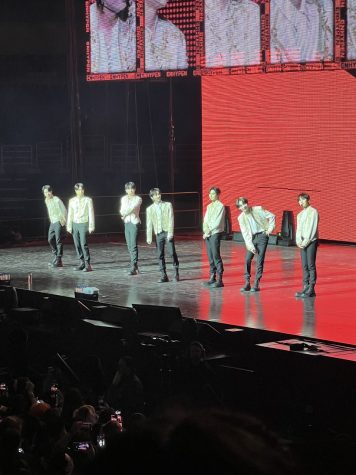 The setlist had 21 songs and the concert lasted for over 3 hours. Everything about the concert was incredible, from the vibes of the fans, their performing, everything was so great. They played almost every song they have released and danced along to the songs too. The stadium was filled with screaming fans who love Enhypen. At the arene they sold merch too which had many options to choose from.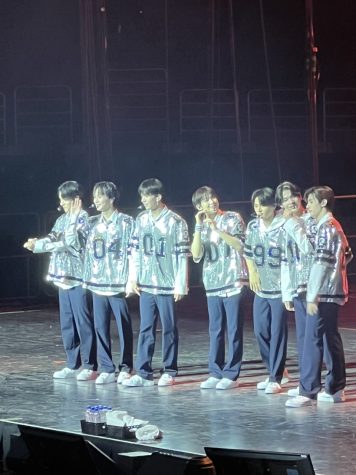 They even had over 6 costume changes to go along with the songs and the albums from which the songs were from. When they performed their song 'Polaroid Love' they went off stage and went through the aisles to interact with fans. A few of the members walked into my aisle and I got to see them up close in real life and I was about 4 feet away from them! All the members are so gorgeous in real life and their vocals and dancing are even better too.  
Enhypen's stage presence was outstanding. They knew how to keep the crowd excited and interacted with their fans. There was not a moment when everyone was not cheering or screaming from how wonderful it was. Every moment of the concert was enjoyable even then, the end when it was over. They made sure to give us hope that we would see them again and even apart we would always be together.  
In my experience it was one of the best concerts I have ever been to. I enjoyed it so much and I cannot wait to see them again someday. Enhypen's performance was amazing. From now until the end they will continue to be even better than they already are and conquer the world of K-pop. This is only the beginning of the 'Manifesto' tour, but they have many shows ahead of them that will be incredible.