Underground Records, vol. 4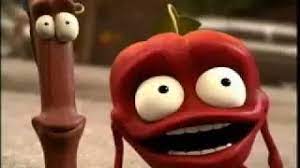 Do you miss when you find that fresh underrated artist that you hear and immediately love? Well then welcome to Underground Records where we show you some of the best underground rappers and fresh finds in the game right now.
This week's song is "M.O.N interlude," by Josh The Author and swampt hug, in this song we hear an insanely unique beat produced by swampt hug that sounds like you are walking in the mountains of Africa as palm trees blow in the hot wind. And don't get me wrong that beat is amazing, but Josh The Author's verse over the beat is insane, he makes multiple jokes and although funny the song still is an instant classic. This single has under 1,000 streams and is insanely underrated being my favorite off the album. So, that's it for today's episode of Underground Records, make sure to tune in again next week for the next volume!