Selena Songs that Help with your Emotions
Have you ever felt down from a breakup and didn't know how to feel better? Listening to songs you relate to can bring you comfort, and be a reminder that you'll be okay. The right music for you can change your emotions positively without you having to do much, you just need to listen. This is why I recommend Selena songs, she sings about love and heartbreak in the most beautiful ways. Her music can be uplifting, fun, or even too emotional for you. She sings in Spanish and English, if you don't speak Spanish you can use Google to translate the lyrics.
Her songs about heartbreak all seem like different situations people have been through. Her song "Cobarde" explains about how a past lover tricked her into thinking he's showing her real love. When in reality, later on as time passed by he left for no reason and refuses to face her. This leads to the main part of the song, mentioning how he's a coward. This song helps the listeners understand whoever hurt and left them without any explanation is a immature person for not facing the problems they left behind. Also, how it may seem like they won't care, when in reality it's still secretly bothering them and forever will since them "running away" will never help them forget.
One of her most well known popular songs are "Como la Flor." This song is about how her ex has a new lover, and instead of hating she hopes the best for him. While it still hurts her heart and it feels like she can no longer love again. It's okay to still care about someone you loved and feel emotional hurt from them without any hate. It's all about going through the pain and moving past it with peace.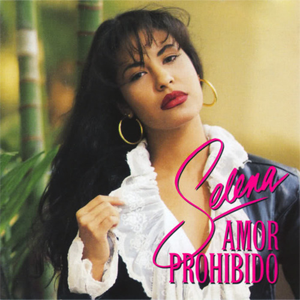 Of course, all these songs with strong meanings have great rhythm for people to get up and dance. Me personally, "Amor Prohibido" is one of my favorite songs to dance to. It's about loving someone no matter the conditions. It doesn't matter if people don't want us to be together, or if we don't have any money, the only thing that matters is us and our love for each other.
Here are my song recommendations depending on what you might relate to:
Missing a past lover/ Painfully in love- No Me Queda Más, Como la Flor, Tus desprecios
Disappointed in past lover/ Over them- Qué creías, Si una Vez, Cobarde, Ya Ves, Ya no, Las cadenas
In love/ Dancing mood- Amor Prohibido, Dame un beso, Bidi Bidi Bom Bom
In love/ Slow songs- Dreaming of You, I Could Fall in Love